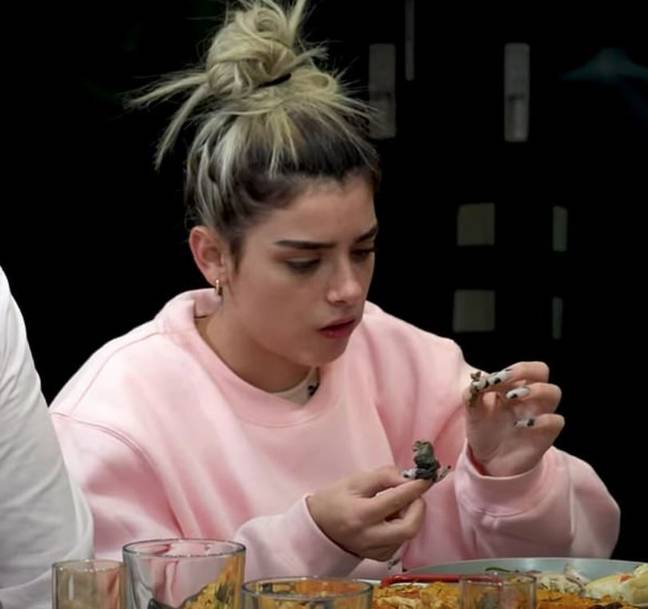 Charli D'Amelio, a star on the platform TikTok, has lost around 1m followers after a "rude" and "disrespectful" video. 
Charli, 16, and her sister, 19, both have received backlash from a video that shows them being less than impressed with their personal chefs food, and a clip even shows Charli "throwing up".
Charli had 99.5 million followers as of Wednesday (18 November) evening, around the time the video surfaced, but this has now fallen to 98.4 million.
Her older sister, Dixie is 100,000 followers down from Wednesday too, with her following falling from 43.9m to 43.8m. The controversy starts around 6:15, when Charli starts to question Chef Aaron May about the food. You can watch it below.
In response to the video, and all the backlash it's been getting, Charli posted a video saying: "My family and I have been working with Chef Aaron May for a couple of months now, working on content for our channel and working on content for his channel, and [we've] made an amazing friendship.
"Before I even get into anything, I'm so grateful for every single person that follows me, every single person I care about, every single person I work with, every single person who works with me because I'm just so grateful for all of the opportunities I've had."
She added how she's always been picky with food, even off camera, saying: "My team knows I throw up a lot. I throw up at the smell, the thought, or the taste of anything. So, when they saw the snails, they were like, 'Oh, let's get her and try to see if we can get a reaction out of her'.
"I love chef, and I would never disrespect him in any way."
People are still criticising her for the video and unfollowing her as of today, Friday, but some are defending her saying she wasn't trying to be disrespectful. Either way, everyone makes mistakes, but sometimes on the internet it takes a while for people to forget! The best thing to do is to just learn from mistakes like these, and apologise when necessary.
Published in US & Canada News
Recommend

0

recommendations