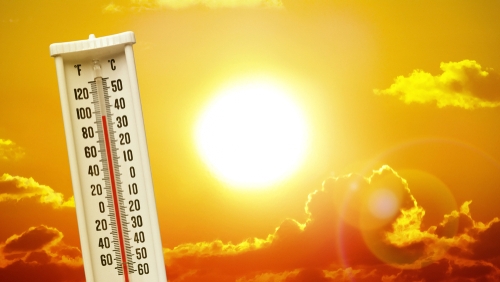 The UK has been seeing a lot of hot weather the past few days, however, there has been a national emergency issued about the next extreme heat that could be on its way to the UK in some time! As this is a red alert heat warning. 
This is the highest warning, meaning danger to life, that the UK has had in a long time, as temperatures could reach 40C in areas such as London, Manchester, and York.
The hot weather is being treated as an national emergency with a contingency plan in place right now. This is confirmed by Downing Street.
The level four alert means illness and death "may occur among the fit and healthy and not just in high-risk groups", the UKHSA said.
According to the Met Office, the red warning means(provided by the BBC):
Population-wide adverse health effects, not limited to those most vulnerable to extreme heat, leading to serious illness or danger to life
Substantial changes in working practices and daily routines will be needed
A high risk of failure of heat-sensitive equipment, potentially leading to localized loss of power and other essential services
More people visiting coastal areas, lakes, and rivers, leading to an increased risk of water safety incidents
Delays on roads and road closures, along with delays and cancellations to rail and air travel.
Banner and Image Credit: Ed Connor