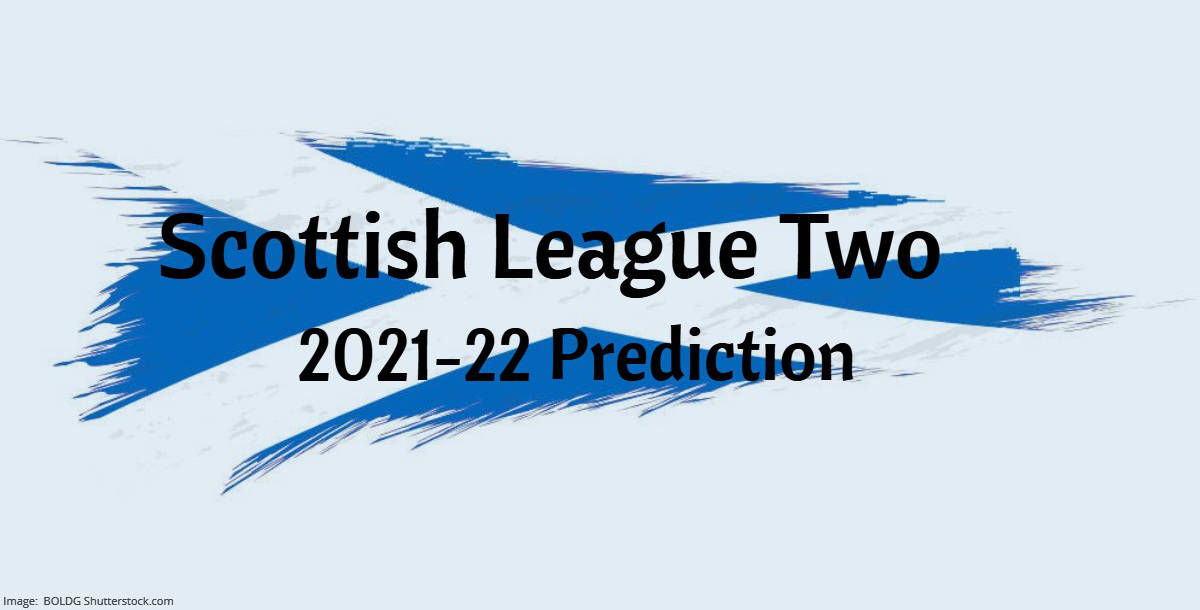 Scottish League Two will be of more than a passing interest to football fans in 2021-22 thanks to the rise of Kelty Hearts who will be looking to make it three titles in a row. It is hard to believe that a mere seven seasons ago they were playing Junior Football and are now in with a chance of reaching Tier 3!
They look worthy favourites and have on paper a squad capable of competing at a league higher. Losing manager Barry Fergusson was a disappointment but Kevin Thomson has been a youth team coach at Rangers and should settle in ok.
The race for the playoffs should be wide open, even if the teams are trailing in Kelty Hearts wake.  several could be in with a chance and last seasons playoff teams should figure prominently again. At the bottom, it could be a long season for Albion Rovers Cowdenbeath & Annan Athletic.
Here is our predicted final table, we are quite confident about the winner but not thereafter.
Scottish League Two Winners
Kelty Hearts look like a team on a mission. They retained the Scottish Lowland League title last season and took care of Brechin in the playoff final with some ease. They have added some quality signings to an already decent squad and they look set to follow Cove Rangers in gaining promotion in their first season. Scottish youth international Jamie Barjonas should do well at this level and we can see them winning the title comfortably.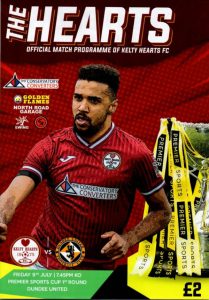 Playoff Places
Stirling Albion was only a couple of points off finishing second last year and should improve on last year's 5th place this term. They have added players from the Scottish Championship and League One and their only loss of note is Striker Andy Ryan. They have languished at this level too long and should be in the playoffs.
Edinburgh City made the playoff final last year but was edged out 3-2 on aggregate by League One incumbents Dumbarton. They have lost several of that squad though including Andrew Black to rivals Kelty Hearts. They don't look as good on paper as last year but should still challenge.
Forfar was relegated last year but have kept a proportion of their team together. They might be good enough to push for a top-four place. Elgin & Stranraer should be safe from relegation worries but neither has done much on the transfer front to suggest they will be challenging.
Relegation candidates
Albion Rovers finished 7th last season but benefitted from a sudden collapse by Cowdenbeath to achieve that. The fact that Brechin was so inept last year meant that the pressure was off the other strugglers but that won't be the case this season. Their summer transfer action seems to have been largely composed of signing players who couldn't get into the Stirling Albion 1st team so progress is probably not on the cards.
Cowdenbeath had a terrible end to the 2019-20 season and we don't see much improvement in the squad. We like the striker Liam Buchanan who should knock in a few goals. However, he is 36 and a fair few of the squar=d are in their 30s. They might run out of steam again in 2022.
Stenhousemuir has had a wholesale clearout following a couple of rather nondescript seasons. Adding 22 new players and only retaining three is a bold move. This may pay off next season when everyone beds in but they could struggle early and that's hard to recover from.
Annan Athletic seem to turnover their squad every year and this time they have 10 arrivals and nine departures. Four of their signings are from nearby Carlisle United so if they settle in who knows. Our money is on them being closer to the bottom than the playoffs though.
Scottish League Two Final Table Prediction
Kelty Hearts
Stirling Albion
Edinburgh City
Forfar Athletic
Elgin City
Stranraer
Annan Athletic
Stenhousemuir
Cowdenbeath
Albion Rovers
Playoff Team – Stirling Albion
Relegation Playoff – Albion Rovers (winner)
So there we have it, our predictions for the 2021-22 League Two Title. Should be an exciting race for the playoffs even if the title is decided early. While you are here why not check out our recent Scottish League Two posts or indulge in some of our Football Quizzes.