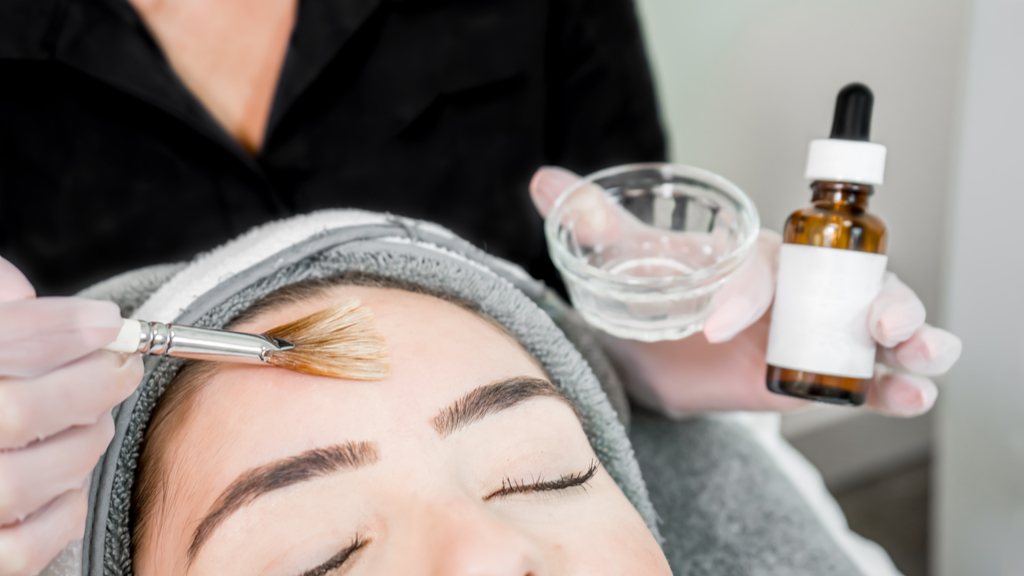 What is Salicylic acid?
Salicylic acid is a BHA (Beta Hydroxy Acid), and it is naturally occurring in things like willow bark. Salicylic acid is oil-soluble and widely used in skincare. Salicylic acid breaks down keratin which is a protein found in the skin, which contributes to blocked pores by causing skin cells to stick together. 
Salicylic acid is part of the aspirin family, so it acts as an Anti-inflammatory. If you want to use products containing Salicylic acid during pregnancy, do speak to your doctor first.
As Salicylic acid has multi-purpose properties is can be used for both prevention and treatment of blemishes. 
Things to remember when using products containing Salicylic acid
Salicylic acid can cause the skin to become dry. Therefore, if you have naturally dry or sensitive skin, it is best to ease the product into your routine. If the product advises using daily, you may be best to introduce it gradually, maybe once or twice a week. 
Dr Pimple Popper on Salicylic acid
Here is Dr Pimple Popper discussing Salicylic acid
Products using Salicylic acid
Revitale Salicylic Acid Scrub Soap, Pore Exfoliating, Softening Skin, Anti-Blemish

Rated 4.3/5 on amazon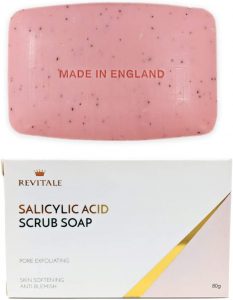 Pore Exfoliating, Softening Skin, Anti-Blemish

Specially formulated to help soften and smooth rough skin.

Helps prevent blemishes by unclogging congested skin.

Revitale Salicylic Acid Scrub Soap contains apricot kernels which work with the soap to help thoroughly clean excessive oils and toxins which can lead to breakouts.

Leaves skin feeling completely clean, oil-free and refreshed.
CeraVe SA Smoothing Cleanser | 236ml/8oz | Face and Body Wash with Salicylic Acid
CLEANSES & SMOOTHS: Removes dirt and oil whilst smoothing rough & bumpy skin. Also suitable for Keratosis Pilaris

GENTLY EXFOLIATES: Salicylic Acid helps to exfoliate the skin while Hyaluronic Acid retains the skin's natural moisture

ESSENTIAL CERAMIDES: Contains 3 essential ceramides (1, 3, 6-II) to protect the skin's natural barrier

GENTLE ON SKIN: Free of physical exfoliants, fragrance-free & non-comedogenic

DEVELOPED WITH DERMATOLOGISTS
Related Products on eBay
[wp-rss-aggregator template="grid-template-with-image" source="214612″ limit="10″]