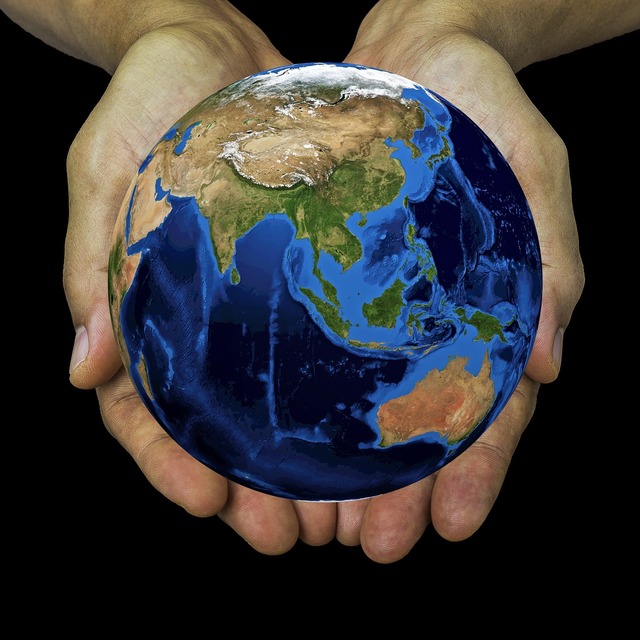 Overview of Earth
Do you know that experts estimate the Earth to be some 4.5 billion years old? It is the fifth largest of the eight planets in our solar system and the only one that supports life. At a distance of more than 150 million km (93 million miles), Earth is the third nearest planet to the Sun. It has a diameter of 12,756 km (7,926 miles), a total surface area of some 510 million km2 and a total land area of just over 149 million km2 (29.2%).
Countries of the World
Exactly what is it that constitutes any particular land area being defined as a 'country'? The most accepted definition of a 'country' is a sovereign state whose borders are fully acknowledged by every other country of the world. Currently, the world is divided into 194 globally recognised countries and 3 partially acknowledged sovereign states. In addition, there are also 55 territories and dependencies, which to varying degrees, all come under the jurisdiction of a 'mother' country. There also remain some unclaimed lands across the world.
Of the world's 194 countries, 193 of these are members of the United Nations, though many are not fully signed up to all aspects of the organisation's charter. The only globally recognised sovereign state which is not a member of the United Nations is 'The Vatican' (aka Vatican City or the Holy See). The world's 3 partially recognised independent states are Kosovo, Palestine and Taiwan. With an area totalling around 17.1 million km2 (11% of the world's landmass), Russia is by far the globe's biggest country. Incomparably, Vatican City at only 0.49 km2, is the world's smallest country.
Population and Distribution
In 1923, the world population was estimated at a little under 2 billion. One hundred years later, that number has more than quadrupled to the current estimate of 8.045 billion (Nov 2023). With some 1.43 billion inhabitants, India has recently overtaken China as the world's most populace nation. In stark contrast, according to a UN July 2023 estimate, the population of the tiny Vatican state is just 518.
The most densely populated part of the world is the Chinese-held territory of Macau. It has an approximate population density of 21,000 people per km2. The world's least populated area is the Danish territory of Greenland, which averages just 0.03 people per km2.
Many leading experts predict that the world population is set to rise by a further 2 billion by 2050.
List of Countries
Here's a current (2023) list of all the world's countries, territories & dependencies in alphabetical order:
Independent Nation States (194)
Afghanistan
Albania
Algeria
Andorra
Angola
Antigua and Barbuda
Argentina
Armenia
Australia
Austria
Azerbaijan
Bahamas
Bahrain
Bangladesh
Barbados
Belarus
Belgium
Belize
Benin
Bhutan
Bolivia
Bosnia and Herzegovina
Botswana
Brazil
Brunei
Bulgaria
Burkina Faso
Burundi
Cambodia
Cameroon
Canada
Cape Verde
Central African Republic
Chad
Chile
China
Colombia
Comoros
Congo DRC
Congo Republic
Costa Rica
Croatia
Cuba
Cyprus
Czech Republic
Denmark
Djibouti
Dominica
Dominican Republic
East Timor
Ecuador
Egypt
El Salvador
Equatorial Guinea
Eritrea
Estonia
Eswatini
Ethiopia
Fiji Islands
Finland
France
Gabon
Gambia
Georgia
Germany
Ghana
Greece
Grenada
Guatemala
Guinea
Guinea-Bissau
Guyana
Haiti
Honduras
Hungary
Iceland
India
Indonesia
Iran
Iraq
Ireland
Israel
Italy
Ivory Coast
Jamaica
Japan
Jordan
Kazakhstan
Kenya
Kiribati
Kuwait
Kyrgyzstan
Laos
Latvia
Lebanon
Lesotho
Liberia
Libya
Liechtenstein
Lithuania
Luxembourg
Madagascar
Malawi
Malaysia
Maldives
Mali
Malta
Marshall Islands
Mauritania
Mauritius
Mexico
Micronesia
Moldova
Monaco
Mongolia
Montenegro
Morocco
Mozambique
Myanmar
Namibia
Nauru
Nepal
Netherlands
New Zealand
Nicaragua
Niger
Nigeria
North Korea
North Macedonia
Norway
Oman
Pakistan
Palau
Panama
Papua New Guinea
Paraguay
Peru
Philippines
Poland
Portugal
Qatar
Romania
Russia
Rwanda
Saint Kitts and Nevis
Saint Lucia
Saint Vincent and the Grenadines
Samoa
San Marino
Sao Tome and Principe
Saudi Arabia
Senegal
Serbia
Seychelles
Sierra Leone
Singapore
Slovakia
Slovenia
Solomon Islands
Somalia
South Africa
South Korea
South Sudan
Spain
Sri Lanka
Sudan
Suriname
Sweden
Switzerland
Syria
Tajikistan
Tanzania
Thailand
Togo
Tonga
Trinidad and Tobago
Tunisia
Turkey
Turkmenistan
Tuvalu
Uganda
Ukraine
United Arab Emirates
United Kingdom
United States
Uruguay
Uzbekistan
Vanuatu
Vatican City*
Venezuela
Vietnam
Yemen
Zambia
Zimbabwe
*Non-member of the UN
Quasi Nation States (i.e. partial UN recognition)
Kosovo
Palestine
Taiwan
Territories and Dependencies (55)
American Samoa (US)
Anguilla (UK)
Aruba (NL)
Bermuda (UK)
Bonaire (NL)
Bouvet Island (NO)
British Indian Ocean Territory (UK)
British Virgin Islands (UK)
Cayman Islands (UK)
Christmas Island (AU)
Cocos Islands (AU)
Cook Islands (NZ)
Coral Sea Islands Territory (AU)
Curaçao (NL)
Falkland Islands (UK)
Faroe Islands (DK)
French Guiana (FR)
French Polynesia (FR)
French Southern Lands (FR)
Gibraltar (UK)
Greenland (DK)
Guadeloupe (FR)
Guam (US)
Guernsey (UK)
Heard and McDonald Islands (AU)
Hong Kong (CN)
Isle of Man (UK)
Jan Mayen (NO)
Jersey (UK)
Macau (CN)
Martinique (FR)
Mayotte (FR)
Montserrat (UK)
Navassa (US)
New Caledonia (FR)
Niue (NZ)
Norfolk Island (AU)
Northern Marianas (US)
Pitcairn Island (UK)
Puerto Rico (US)
Reunion (FR)
Saba (NL)
Saint Barthelemy (FR)
Saint Helena, Ascension, Tristan da Cunha (UK)
Saint Martin (FR)
Saint Pierre and Miquelon (FR)
Saint Eustatius (NL)
Saint Maarten (NL)
South Georgia (UK)
Svalbard (NO)
Tokelau (NZ)
Turks and Caicos Islands (UK)
U.S. Minor Pacific Islands (US)
U.S. Virgin Islands (US)
Wallis and Futuna (FR)
AU – Australia, DK – Denmark, FR – France, NL – Netherlands, NO – Norway, NZ – New Zealand, UK – United Kingdom, US – United States of America
Header image credit: Creative Commons PDM 1.0 Deed