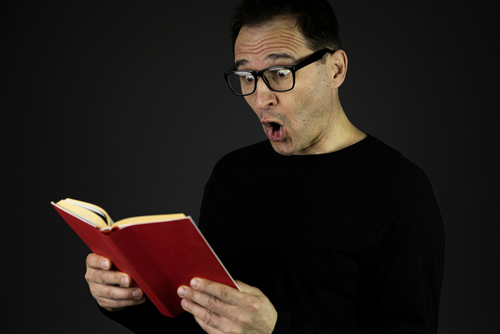 Did you know that the word "philomath" can be applied to a person who enjoys study and learning new facts. If that's you, then I'm sure you'll enjoy the following article as it concerns some surprising facts with regards to "islands". Enjoy!
Largest Island and Population
You might be under the impression that it's Australia that's the world's largest island? However, the expansive landmass has its own continental shelf, so it is more properly regarded as a continent. Thus, it is the 2,166,086 sq km autonomous Danish territory of "Greenland" that is officially regarded as the world's biggest island. With a populace of less than 57,000, Greenland's population density is just 0.026 people per km². However, the average global population density is currently (2023) 62 people per km², which means that it is almost 2,400 times that of Greenland. The world's most densely populated country, the tiny South East Asian island nation of Singapore, has 7,000 people per km². Thus, this currently makes Singapore around 270,000 times more densely populated than Greenland.
Country with Most Islands
Have you ever wondered which country in the world has the most islands? I think many of us might hazard a guess at the island nations of "Indonesia", or perhaps "The Philippines"? Keeping guessing! Can you believe that it's actually Sweden? According to Wikipedia, Sweden has the most islands of any country on the planet with a staggering 267,570. However, less than a thousand of these are inhabited. Norway comes second on the list with 239, 057 islands, though less than 54,000 are coastal islands and only 4 are inhabited. Another Scandinavian country, Finland, has the third most islands, which is almost 179,000. Incidentally, Indonesia has just 17,508 islands, and the Philippines only 7,641.
Number of Uninhabited Islands
We know there are a lots and lots of uninhabited islands in the world but can you guess how many? There are more than 2 million uninhabited islands on planet Earth. The definition of an uninhabited island being one that is not permanently occupied by humans. Many such islands are owned by private individuals, groups of individuals, private companies or other organisations. These islands have remained, or have become, unoccupied for a number of reasons. Some deserted islands are used for agricultural or industrial purposes, whilst others are utilised as nature reserves. Others might remain uninhabited due to political or religious reasons. However, the main reason the vast majority of islands have remained uninhabited is because they not viable for human existence. Similarly, over the centuries, a few once inhabited islands have been abandoned by their populace, who invariably sought a better life elsewhere.
Long Island – The Island That's Not an Island
When is an island not an island? Read on! New York state's Long Island has to be one of the most famous islands in the world. Geographically it's an island, since there is more than a 500 m clear stretch of sea between its west coast and the mainland. The island is 118 miles (180 km) long, has a maximum width of 23 miles (37 km), and over eight million inhabitants. It constitutes a sizable portion of the metropolitan area of New York City in terms of both land mass and population. It's land area of 1,401 sq miles (3,630 km2) means that Long Island is the largest island in the contiguous United States, and the 149th-largest in the world. However, according to the United States government, Long Island isn't an island at all, but a peninsula. The Supreme Court holds that given the island's extensive ties to the mainland, it should be treated as a peninsula. A case of political expediency, the ruling gives the jurisdiction of Long Island's maritime boundaries to the state rather than the federal government.
Treasure Island
It's now 140 years since Robert Louis Stevenson's world-famous book "Treasure Island" was first published (1883) . The tongue-in-cheek ripping yarn tells a tale of lost treasure, piracy, betrayal and bloodshed. What's not to like? It's a cracking read for anyone aged 9 to 90! However, as you peruse your way through the classic page turner, you'll discover that the island in question i.e. the one where Captain Flint's treasure is buried, is actually called "Skeleton Island". Indeed, it's only the novel's main protagonist, i.e. cabin boy Jim Hawkins, who refers to the island as "Treasure Island".
So, here's a summary of surprising "island" facts:
1. Almost unbelievably, Singapore is approximately 270,000 times more densely populated than Greenland.
2. Sweden has more islands than any other country, which is a staggering 267,570.
3. Amazingly, there are more than 2 million uninhabited islands in the world.
4. It's true! New York's world famous "Long Island" is not an island at all, but a peninsula.
5. Can you believe it? Robert Louis Stevenson's famed novel "Treasure Island" could have just as easily been entitled "Skeleton Island".
Header image credit: Model Republique/Shutterstock.com