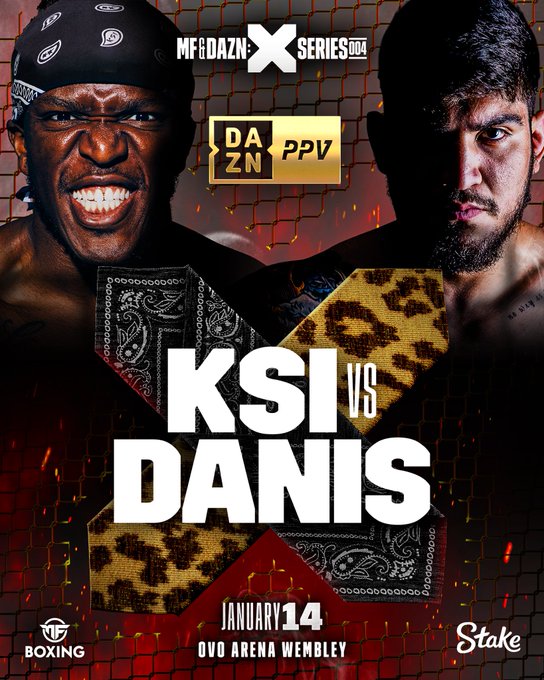 Recently, KSI stated in an Instagram live, that he is not going to be eating right, training as much and not going to take the Dillian Danis fight seriously after hearing Chris Eubank Jr say it about Liam Smith!
KSI and Dillian Danis is set to fight in January 2023. The first fight on the MF x DAZN card of the year.
A great way to start of the year. The fight will take place in London and Danis says he will KO KSI and prove that he isn't a fighter.
In a recent Instagram reel, KSI revealed that he will be eating fast foods, not training as much and taking it easy this camp.
This has come to a shock to a lot of people, however this could all be fake and to get under Danis's skin as they have been going back and forwards on Twitter and Instagram.
This could all be fake from KSI as he is known for doing stuff like this and still training his heart out!
Banner and Image Credit: MF x DAZN