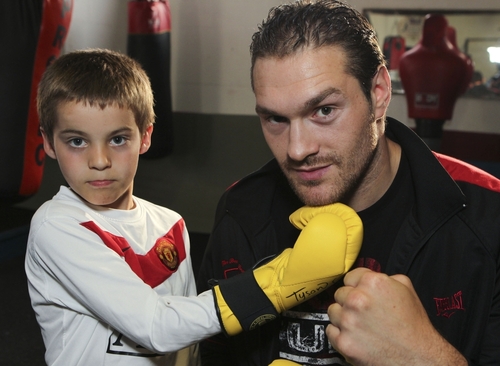 Tyson Fury is ready to fight Derek Chisora on Saturday, 3rd December 2022. This is going to be a great match up and could start another huge fight, however Fury has stated what he believes.
"For four months I was retired and I was back in that moment when life was very dark and very dull,

I ain't back boxing for a belt, more money, to win five fights or to unify the division – I'm back boxing because of this," Said Fury.
Tyson Fury stats that if boxing was not working for him, he'd be nothing.
"I know now I can't live a normal life, it's not going to happen. It was going downhill rapidly," said the 34-year-old Morecambe fighter. "I don't know any other way of keeping sane, without boxing I'm nothing.

"I'm very selfish because I should've walked away in April when I said I would but I'm back for more punishment, an idiot really, but what can I do?" Fury continued to say.
Boxing is a hard sport and can be very dangerous and Fury is known as one of the best fighters in the world right now.
Having almost won every single title twice and beating the likes of Deontay Wilder and soon to fight Usyk and maybe even Anthony Joshua.
What would Fury be doing if boxing did not work?
Banner and Image Credit: Milton Haworth