I first found out i was pregnant in January 2020, this was an extremely tough time for me as i found out alone with nobody to tell at first, it was 7 am nobody was awake and i had work at 7:30.
I proceeded to go to work and think about what just happened, i was so confused and didn't know what to think or what my partner and family would think, so it was a very long shift for me that day!
Once i finished work I seen my partners response via message and he was extremely supportive and mostly excited even though we were only together a few months before
My parents were over the moon and really excited to become grandparents again!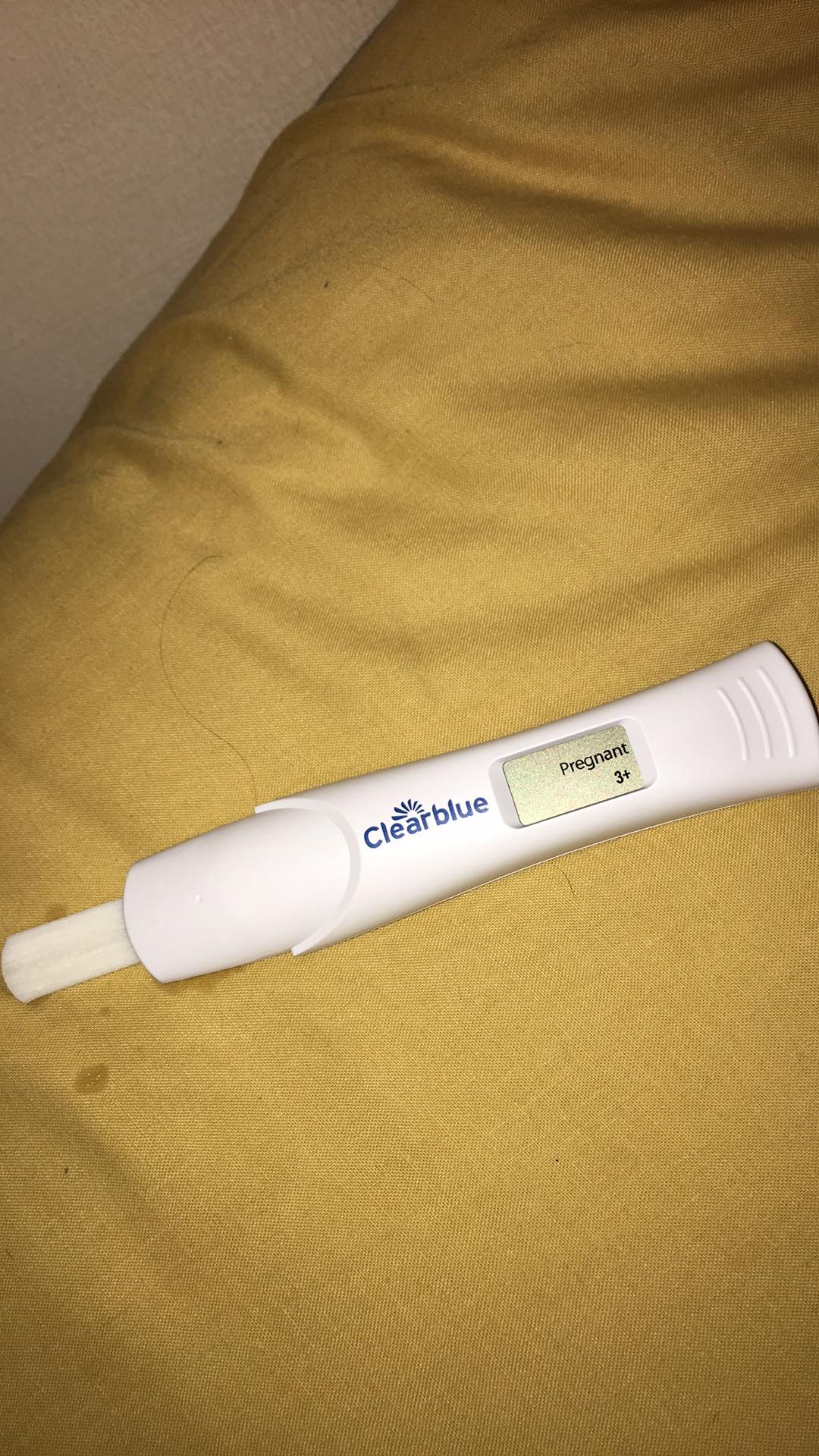 So Mine and Adams future was starting…bit sooner than we had planned but we knew we wanted the baby and that things would be good with all the support we were getting from both families!
At this point i was living in Whitehaven town centre in a 1 bedroom flat with my two dogs as for Adam he was living in Carlisle with his parents, so it was a challenge as he also worked in Carlisle, but he made the decision to come through to Whitehaven to support me, the baby and the dogs.
That's when we moved into our lovely 3 bedroom house on Lowca, Whitehaven..somewhere we could raise our new baby and start our future together!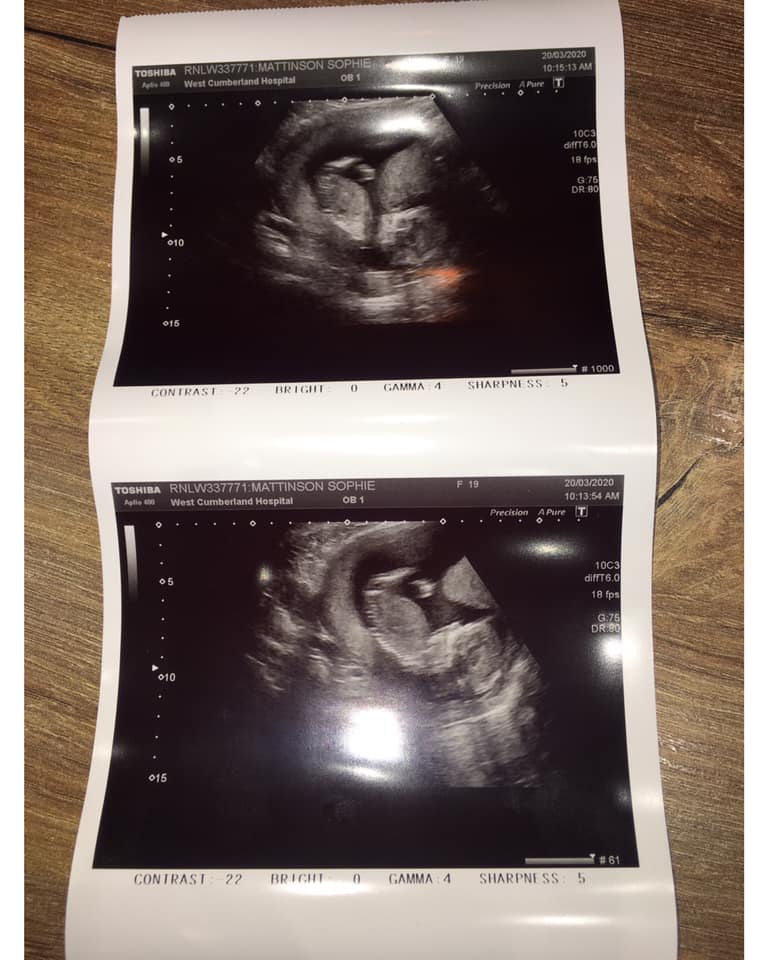 So before we knew it i was 14 weeks pregnant and I got to meet our baby in the hospital via ultrasound scan! I must say it was amazing, but due to the Covid-19 situation my partner was not allowed in the room with me, that makes being pregnant during a pandemic extremely hard on me and my partner.
The plus side was our baby was growing, faster than usual but was growing well! Me and Adam were just so happy and couldn't wait to find out the sex of the baby so we could start decorating and buying essentials and clothes for him/her!
Her due date is September 14th!
So our Baby kept growing and was getting bigger by the day (hence all the stretch marks) and it was the week were we found out the big gender reveal!
Me and Adam were so anxious about the day and got up really early due to excitement!! My scan was at 2 pm so it felt like a long wait when in reality it did fly in due to us having to travel up to West Cumberland Hospital.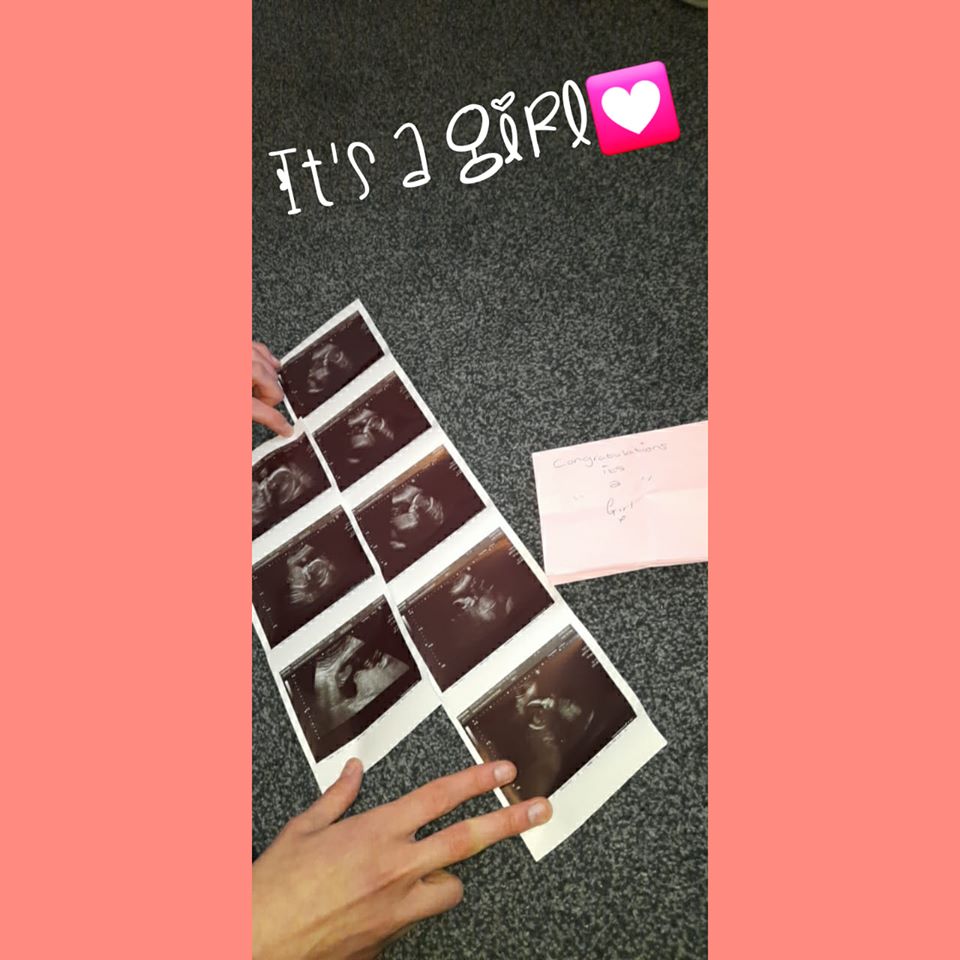 As you can see from the photo its a girl!! She is growing so fast and healthy and we couldn't be any more happier, 15 weeks left and we are more than prepared for her arrival.