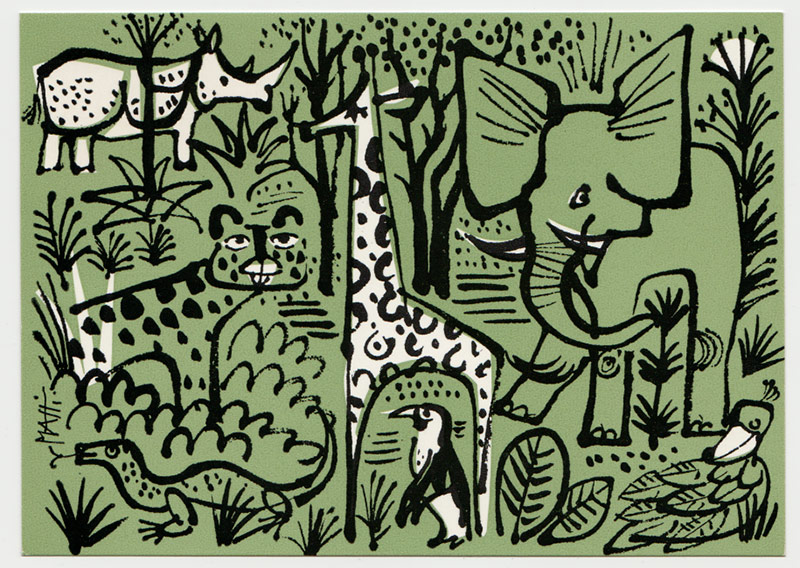 Looking to add a little extra to your stamp collection? Then why not consider illustrated pre-stamped cards such as the one illustrated.
Switzerland 1974 100th Anniversary of Basel Zoological Garden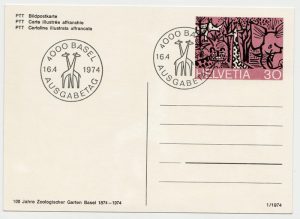 Switzerland has always had a moderate stamp issuing policy and eschewed the opportunity to produce a special stamp to mark the occasion.  They instead chose to commemorate the landmark with this rather attractive pre-stamped card. It was the first such card issued that year and had a face value of 30c.
This example was cancelled on the first date it was issued with a special handstamp. Despite being aimed at the collectors market it sometimes crops up postally used and occasionally postmarked on the actual opening 100th anniversary 3rd July 1974.
Cards such as this can find a place in thematic collections as well as single country ones.  They add a bit of extra interest too and also appeal to Maxi card or PHQ card collectors. For those interested the technical term for a Maxi Card Collecting is a Maximaphily. We are a fountain of trivia here at Five Minutes Spare!
You can learn a bit more about Basel Zoological Gardens here.
Looking for More
We have loads more articles about stamp collecting so please feel free a look around or why not try one of our quizzes. We even have a few relating specifically to stamps & stamp collecting.