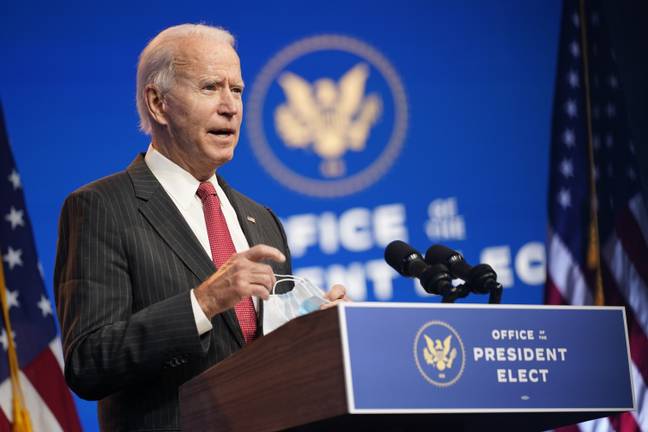 Vladimir Putin is still yet to recognise Joe Biden as the winner of the presidential election, and the future president. 
Joe Biden and many supporters are looking forward to him moving into the White House in January, after he has been named the winner of the presidential election.
However, Trump has called election fraud, and says the win is illegitimate. He also refuses to concede.
Many congratulations have been sent Bidens way from leaders and politicians all over the world, but Putin, the President of Russia, refuses to acknowledge Biden as the winner – yet.
Putin is waiting for the official count to be finished, or for Trump to concede before offering his congratulations to Mr Biden.
Speaking over the weekend, Putin said: "We will work with anyone who has the confidence of the American people.
"But that confidence can only be given to a candidate whose victory has been recognised by the opposing party, or after the results are confirmed in a legitimate, legal way."
He also confirmed that there was no hidden reason to why he hasn't congratulated Biden yet, and that he is simply doing things the formal way.
China, closer to the election time, took the same approach as Putin, but have since congratulated Biden and his team on the victory.
Chinese foreign ministry spokesman Wang Wenbin said during a press conference: "We respect the choice of the American people. We extend congratulations to Mr Biden and Ms Harris. We understand the results of the US election will be determined according to US laws and procedures."
Published in US & Canada News, Worldwide News
Recommend

0

recommendations