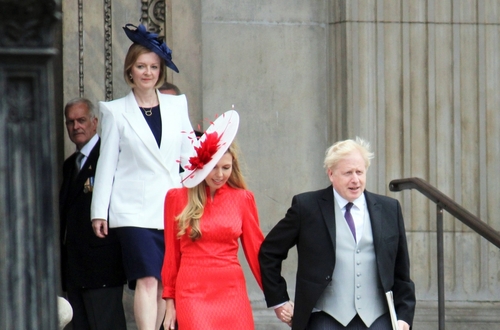 After a terrible end to his Prime Minister run, a new PM has been declared and this means that Boris Johnson will now leave his role as Prime Minister of the UK as he did his final speech and his final time in No 10 Downing Street. 
As of right now, the new Prime Minister of the UK is Liz Truss, as she managed to win the votes to become the new acting leader of the UK. She will now be known as the third woman in history to become acting Prime Minister.
Boris Johnson says he is proud of having discharged promises he made to the party when he was elected, adding that he won the biggest share of the vote since 1979. According to the BBC as he has done his last steps inside Downing Street and will now leave the office to make way for the new PM Liz Truss. She will now be acting PM till 2025.
PM Liz Truss has a lot of issues to solve after what PM Boris Johnson has done, as he is the only known PM to have been given a fine for breaking his own rules.
Will Liz Truss become a great leader?
For more Latest News, click here!
For more UK news, click here!
For everything Five Minutes Spare, click here!
Banner and Image Credit: Lorna Roberts