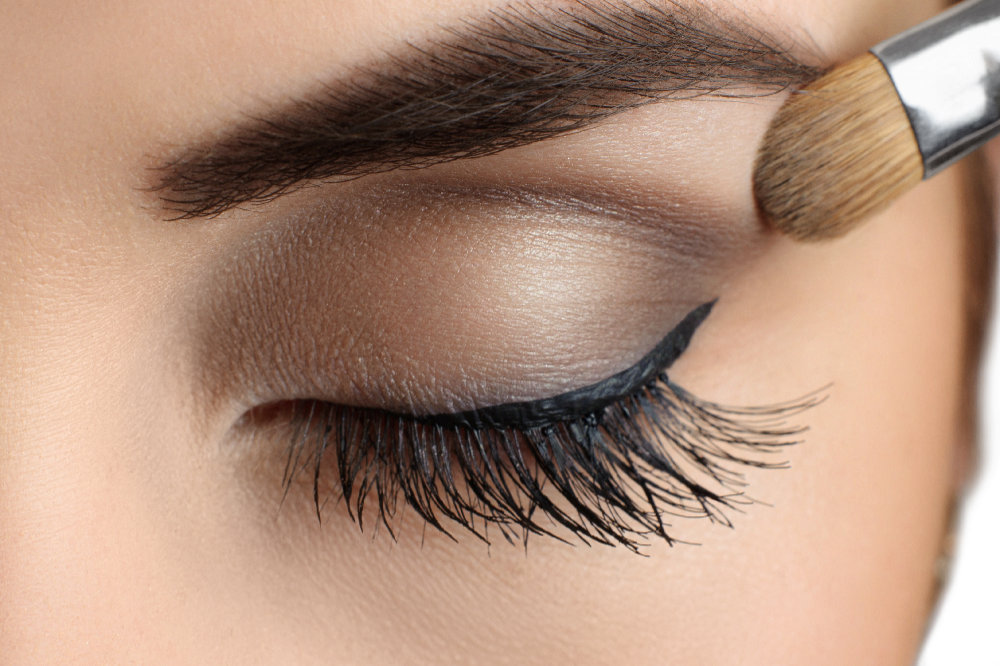 Get the Look Beauty Trends for 2020.
The catwalk season is now over and as per usual, some of the makeup looks seen there will soon be strutting their stuff in a trendy location near you. Here are four you might like to try. Go on give our twist on the old rhyme… Eyes, Lips, Nails & Toes (nails & toes) a go!
Smoky Eyes in Shades of Brown.
This works best with an overall understated look, emphasising the eyes over the rest of the face. Go for a layer of pale shimmery Taupe or similar base on the upper lids then build with darker shades brown. Finish the look with a dark brown or black eye pencil and lashings of deep black volume defining mascara. Sorted.
Don't forget to define your eyebrows, then go for a more natural look for the rest of the face, with a light peach cheek colour working well. Go very light or even nude on the lips, either matt or gloss it doesn't matter as all eyes will be on yours!
For those looking for something a little bolder try the opposite emphasis:
Bright Bold Cherry Berry Lips
Dark Cherry or plum and other bold shades are not for every occasion and do take a bit of pulling off, however bolder shades, when applied correctly (and they are very unforgiving to bad application) look stunning.
Try applying them as a lip stain over well-blotted lips (softened & nourished with a suitable lip balm) or go for a creamy lipstick for a more full-on look. If going for the full-on version, fill in as necessary with a lighter shade of lip pencil and then blend lightly with a brush. Viola, lips that will really get noticed!  For maximum emphasis go lighter on the eyes and sheer on the cheeks to make those lips really pop.
Nails trendy or chic the colour is Creme
The open-toed season will soon be hitting the west so don't miss the chance to try something different. Rather than bold think understated but classy, think peaches & creme!
Think a base of light creamy white to pale beige, carefully tipped or streak washed with a hint of peach. Although long and sculpted is the trendy look at the moment, shorter and more oval shaped nails still look chic in this shade. Don't forget to keep those cuticles soft with a suitable nail oil – after all, why spoil the look for the sake of a little home manicuring.
Toes: bold is out.
Although tempting why let your toes upstage your footwear? Go for a more neutral palette and after all, there are plenty to choose from spanning shades of brown and a whole spectrum of soft greys (see how I avoided the cliche there!). Again keep those feet tip-top with a bit of nightly moisturising and avoid the temptation to go with a colour that compliments your fingernails – we are after all looking for something different!
So there we have it a new look to try for a new season; go on live a little dangerously!