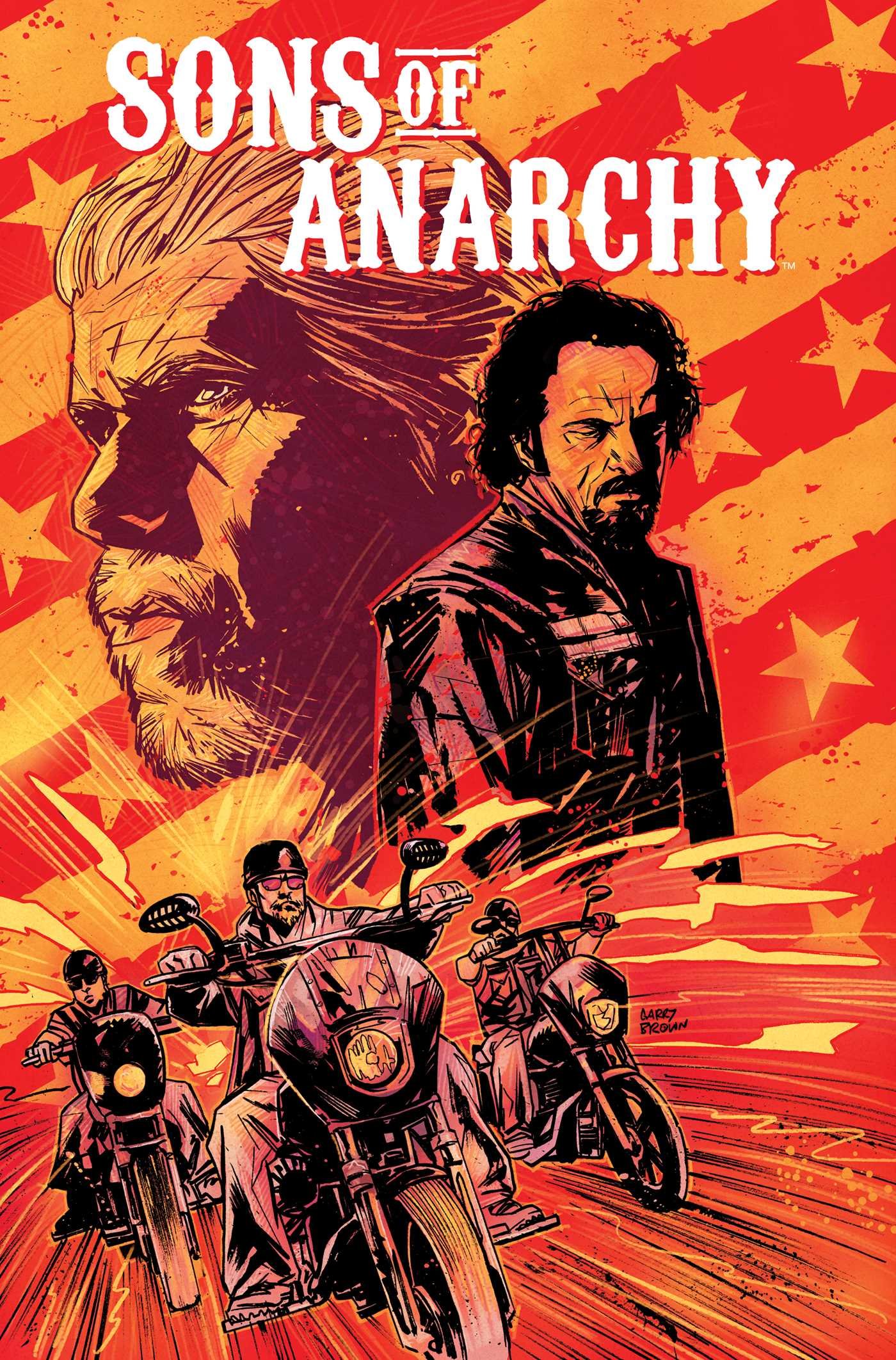 Sons of Anarchy Volume one contains issues 1 to 6 of the series and brings the reader in alongside season 5 of the hit TV Show. Without giving too much away, the daughter of an ex SAMCRO member is on the run from an LA pornographer. The daughter (Kendra), was advised by her late father that if she was ever in trouble she could turn to SAMCRO for protection, specifically Tig Trager.
The series develops the characters of SAMCRO throughout this Volume but mainly focuses on Tig and the story behind his daughter's death.
A little word of Warning if you are yet to watch the TV series don't start with the Comic Series as there are many spoilers presented in the comic.
Our Review
This is a Solid Series, they complement the TV show so well, and the overall story arch is full of twists bringing in familiar allies and enemies of SAMCRO. The Artwork is phenomenal which just makes this a beautiful read from cover to cover.
Going forward looking forward to reading the other Volumes to see where they take it and then pick up the Redwood Original Series.
I would love to see a separate series to tie in with the Mayans, the Chinese and the Irish, and maybe even one as the tales of John Teller.
That being said I could not put Volume one down, thoroughly enjoyed it.
Rated: 8.5
You can see all the details of the Series on the main Sons of Anarchy Title page here