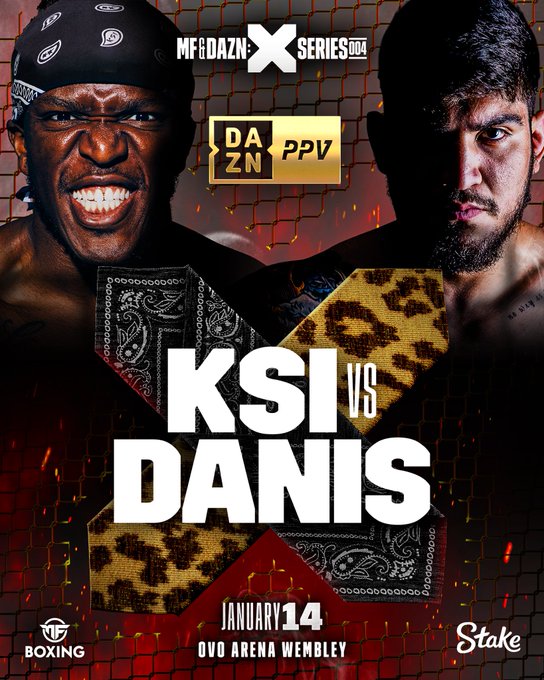 KSI will be facing a former UFC fighter, who has only had two professional fights in his UFC career, Dillan Danis on the 14th of January 2023.
KSI has announced that he is fighting in January, however there is a lot of speculation about who is going to be on the card, here is the Five Minutes Spare card prediction!
Elle Brooke v Astrid Wett
These two were meant to fight on the settling scores event with Simple Simon and Ed Matthews, however Astrid pulled out due to the event being unprofessional.
This fight would be a great fight as both of these still have "beef" that they need to settle during the fight.
Both have fought on the main stage and both have won there fight, one via TKO and one via points decision.
Salt Papi v Bryce Hall
This one is very unlikely as it is very unmatched. Salt Papi has got a great record as Bryce Hall has not.
This could still be a fight people could want to see as this could prove that Papi is ready for the top spot and a championship opportunity!
After this fight, he could challenge for the title!
Deen the Great v Walid Shark 2
This fight needs to happen as Walid Sharks was dominating the fight and Deen the Great landed one perfect punch that ended the contest.
Deen knew half way through his fight he had to score the knockdown and even win via KO to win the fight.
KSI has promised that this fight will happen again, however this issue is if it'll happen in January.
King Kenny v Jay Swingler
This has been announced by King Kenny, and even contract has been agreed, however this may not happen if one of them pull out.
This could be a great fight. Could attract more people to this fight in general!
Banner and Image Credit: MF x DAZN