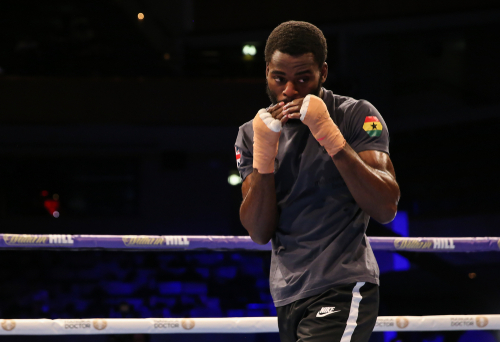 The light-heavyweight division is packed with amazing boxing talents, however, there is a new man joining the group of talents that believes he is ready for a title fight after 15 fights!
Joshua Buatsi is one of many talents that has started to become a professional fighters in recent years. Not only this, in the Olympics in 2016, Buatsi managed to win the Olympic bronze medal in boxing!
As of right now, a fight is happening between Joshua Buatsi and former world light heavyweight champion Craig Richards in London on Saturday!
"It's my most important fight to date, Why? Because it's the next one and every fight I want to keep on progressing and winning."

"It's just a matter of being ready. I've made it clear to these guys I'm ready, I'm not here to spoil the party, I'm here to fulfil my own dreams and keep moving forward in my career." said Joshua Buatsi!
This division is full of talents that have become legends, for example, recently Dmitry Bivol is an amazing fighter and can beat anyone. He managed to defeat the known pound-for-pound fighter Canelo via a points decision where people and fans of boxing would think Canelo would have won!
Is he ready for this?
Banner and Image Credit: Huw Fairclough