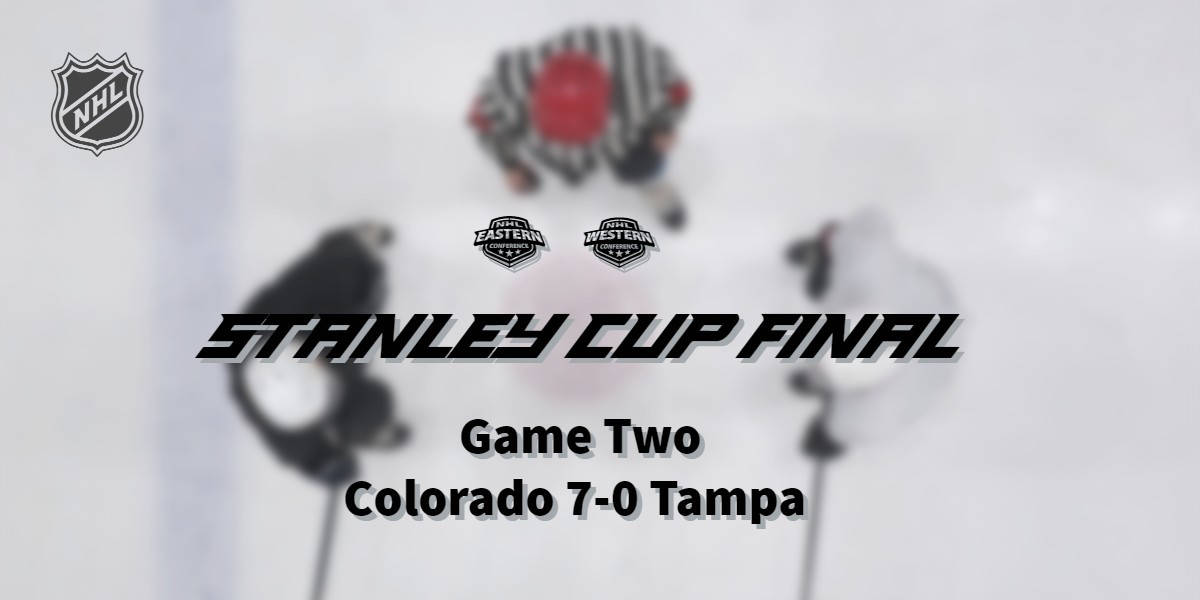 The Colorado Avalanche got a massive psychological boost in game two beating Tampa 7-0 in a game as one-sided as the score suggests. The game was as good as over after the first period with Colorado seemingly scoring with every attack. The first ended 3-0 and it could have been higher had Vasilevskiy not recovered from his shaky start.
Valeri Nichushkin effectively put the game to bed 4.51 into the second period, as the Avalanche capitalised on another takeaway to make it 4-0. They made it 5-0 before the second was over and two more in the third completed the rout.
However, the two times defending champions Tampa hit back with goals from Ondrej Palat & Mikhail Sergachev in the second. The third period failed to produce a winner but it only took 1.23 of OT for the Avalance to capitalize on an error to secure the win.
Game Two Highlights Below
This was a mighty impressive performance with the Avalanche having 30 shots to Tampa's 16. They also won the takeaway/giveaway battle comfortably by a 3-1 ratio.  They are 7-0 on the road in the playoffs so will go to the Amalie Arena full of confidence.
Any Way Back For Tampa?
Tampa is no stranger to trailing in the postseason, however, they haven't faced a team of this calibre. To have any hope they will have to cut out the mistakes and hope that goalie Andrei Vasilevskiy can get his confidence back. His head visibly dropped when the late goals went in however he did pull off 23 saves. Too many goals came from errors and if Tampa can cut these out and find their shooting skates there is still a chance.
We changed our prediction to Tampa at the last minute and remain confident that they can still make a game of it.
Up Next
The series now moves to Tampa Bay for the first in a pair of games starting on Monday 20th June.