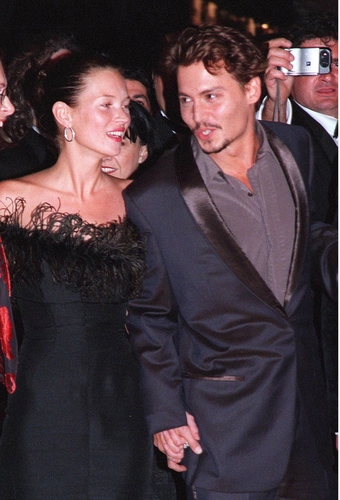 Kate Moss and Johnny Depp dated for four years and were briefly engaged before breaking up in 1997.
Many years later at the Johnny Depp and Amber Heard defamation trial Kate was brought in due to ms heard claiming she heard rumors that Mr. Depp had pushed ms moss down a flight of stairs, kate came and testified that this in fact was false information.
Mr. Depp is suing Ms. Heard for $50m for an opinion article she wrote in which she said she was an abuse victim.
On the stand, he said that it has been "insane" to hear Ms. Heard's claims.
This trial has been going on for the course of around 6 weeks where the ugly truths of their relationship and marriage have come out., both have told very different stories, but it is seen that Mr. Depp has a lot more evidence against ms heard than she does against him.
In brief testimony on Wednesday, Ms Moss – who dated Mr Depp between 1994 and 1998 – said that he never pushed her, but rather that he once came to her aid after she fell down the stairs.
"As I left the room, I slid down the stairs and I hurt my back," Ms. Moss said. "And I screamed because I didn't know what happened to me and I was in pain".
"He came running back to help me and carried me to my room and got me medical attention," she added.
Mr. Depp never pushed or kicked her throughout the years they spent together, Ms. Moss said.
Taking the stand on Wednesday, Mr. Depp accused Ms. Heard of turning the story "into a very ugly incident, all in her mind."
"[Her] back was to the staircase and Johnny swings at her," Ms. Heard said. "I don't hesitate. I don't want. I just, in my head, think of Kate Moss and stairs".
Her concerns prompted her to "swing" at Johnny to defend her sister, she said, hitting him "square in the face".