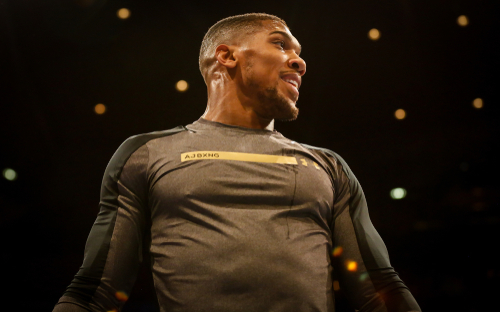 Anthony Joshua is set to fight Oleksandr Usyk very soon for the undisputed Champion of the world once again after losing against Usyk. The former champion has been training since he lost his second-ever fight, however, will this be good enough?
Joshua is set to face Usyk for the second time to try and regain the titles that he lost the first time around, however, the fight could be more difficult than the Ruiz Jr. fight as Joshua had a great tactic against Ruiz, Usyk is the same as Joshua, not needing the KO to win!
Usyk is very technically gifted, however, Joshua has said he believes he can win the fight against Usyk the second time round as he has been training non-stop since the loss.
If you know my story, you know I'm the comeback king. You can put me down, but it's difficult to keep me down." said the former champion Anthony Joshua.

"In the fight in September, I was wrong and he [Usyk] was right," said Joshua who added that he had to "take that defeat like a man as well, I have to be accountable Definitely the hunger is still there. Blips happen, things happen in life, but resilience, mental toughness and consistency will always prevail." he continued to say
Banner and Image Credit: Huw Fairclough