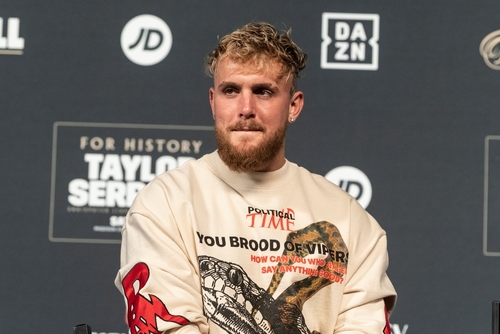 The YouTube boxing scene is on the rise and is making a lot of people have second thoughts about boxing due to the big names entering the boxing world, however, there are a lot of issues surrounding this, when is this fight actually happening? When will it be aired and why?
KSI has been trying to get a fight with Jake Paul since the beginning of his amateur boxing career. Calling him and Logan Paul out.
He ended up facing Logan Paul in two massive events, with the pro-fight being the best for PPV buys.
Jake Paul, on the other hand, got told to fight other people before facing KSI, and now… Jake Paul is considered the best Lb for lb fighter in the YouTube ranks.
When is KSI v Jake Paul happening?
The KSI v Jake Paul event could be happening in 2023, as both of them have confirmed they are willing to face off in 2023 after the January event of Misfits x DAZN.
This will be the biggest fight in internet history.
Who would win?
Banner and Image Credit: Shutterstock