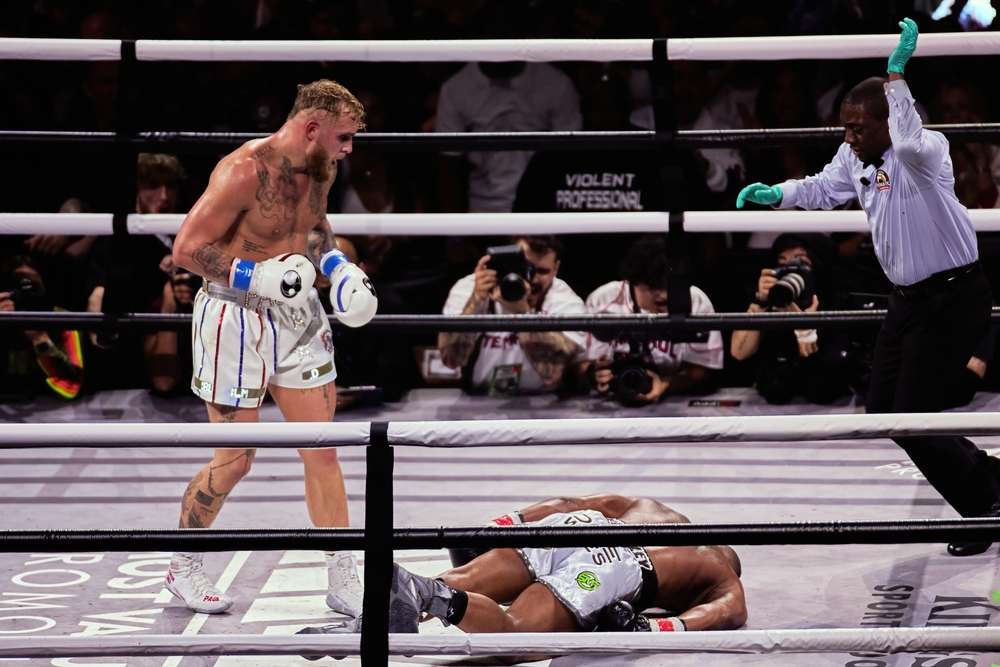 Jake Paul has risen to the top with his most recent two fights with former UFC champion Tyrone Woodley and has proven that he can box, however still yet to fight an actual boxer but that may happen if this doesn't pull through.
Dana White, President of UFC, and Jake Paul have been going back and forth online recently, many people are claiming Jake Pauls fights are rigged, including UFC president Dana White, however, Jake Paul has stated that it is not staged and that it happens, however, Dana has asked that they drug test Jake Paul for steroids usage, this has come to a shock for Jake Paul and many others however Jake responded with this tweet.
Happy new year @danawhite. Here is a real challenge for you…

I will immediately retire from boxing and fight Jorge Masvidal in the UFC if you agree to: pic.twitter.com/bJScDVITvL

— Jake Paul (@jakepaul) January 1, 2022
The reason for the paycheck is due to Jake Paul offering his fighters triple the amount of money they have ever earned from UFC, however, this is the tweet that is yet to be accepted and those are thinking Dana White is scared to do anything due to the power of Jake Paul. In a recent video, Jake Paul said he wants to steroid check all of Dana Whites fighters… Since then, Dana White hasn't responded. What will happen?
Banner and Editorial credit: YES Market Media / Shutterstock.com