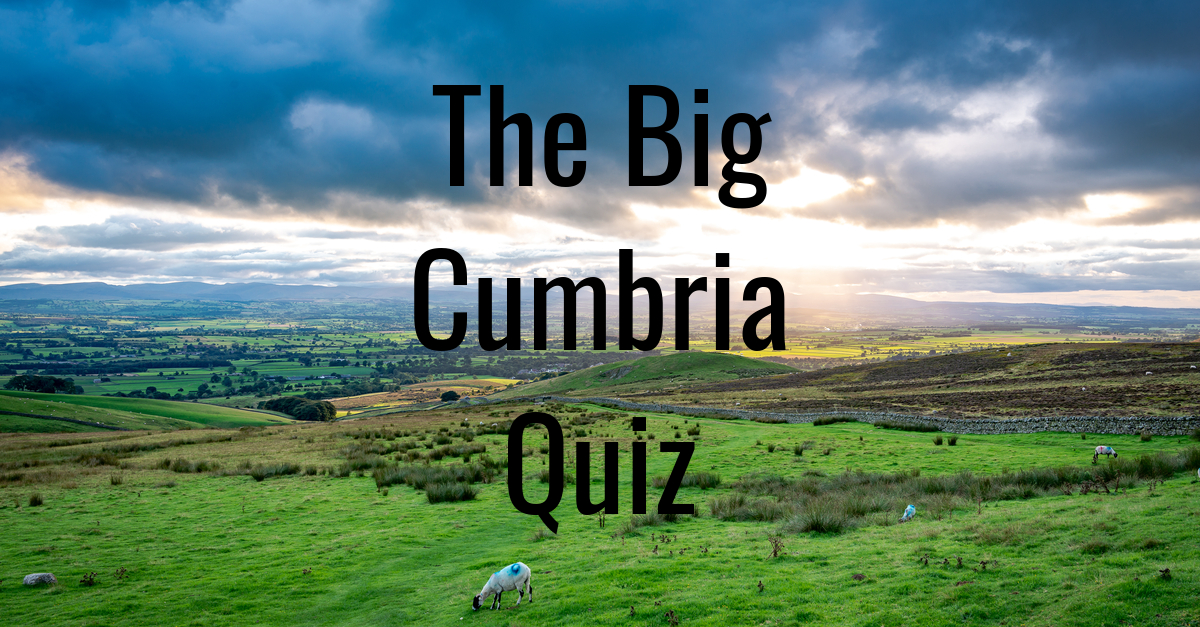 Cumbria Quiz
The Big Cumbria Quiz. Are you a Cumbrian Mastermind?
How much do you really know about your Cumbria? Well, it's time to find out with our Big Cumbria Quiz. This quiz is a long one so make sure you have enough time to complete it all the way through! Then check to see how you fare on the Leaderboard!
Want to invite your friends to take the quiz also just click the bottom below.
Want to find out more about Cumbria – return to our home page.
Published in Cumbria Quizzes
Recommend

0

recommendations