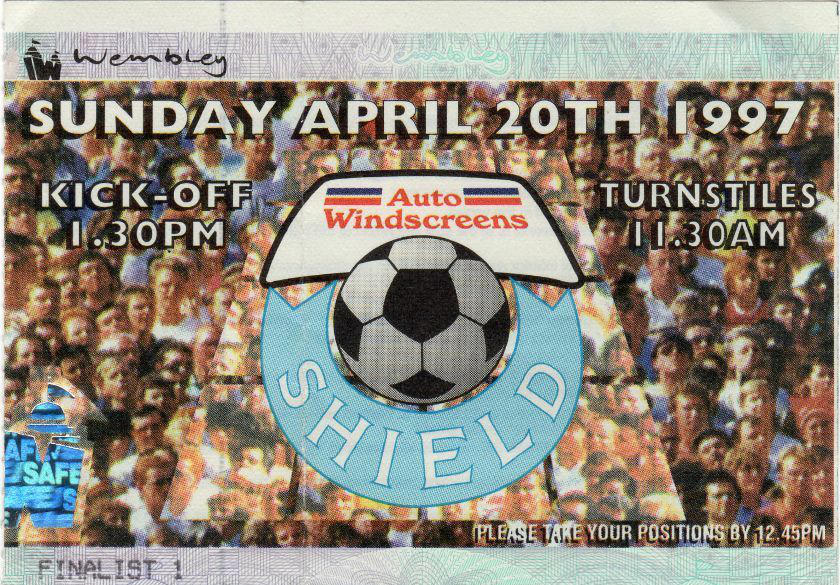 List of Cumbria Football Teams playing in the Football League or FA pyramid structure From Carlisle United to Workington AFC.
Although Cumbria is somewhat isolated and less densely populated it does at the time of writing (2021) sports two Football League Teams (Carlisle United & Barrow AFC) and another who played in the league as high as tier three for many years (Workington AFC).
So if you are a fan of lower league and or non-league football the county has plenty to offer.  You can find more details about each team by clicking through to their relevant page on our site, however, we have given some brief details below to whet your appetite.
Smaller teams really need and appreciate your support so if you are a football fan why not add taking in a game to your itinerary.
Anyway here we go:
Cumbria Football Teams
Starting with those in (or previously in) the Football League.
The club was formed way back in 1896 as "Shaddongate United" and officially became Carlisle United in 1904. They played in the Lancashire Combination League before joining the Football League in 1928-29. They have been pretty much ever-present apart from a solitary season in the Conference in 2004-05. They play their home games at Brunton Park and given its 18,000+ capacity you can pretty much guarantee to get in at the gate unless its a big FA Cup tie.
Carlisle United or the Cumbrians as they are also known are the counties best-supported team and are known for their prowess in the Football League Trophy, a Final they have reached a record six times! The club also has other claims to fame including being top of Division One briefly in 1974-75 season. They also reached the League Cup Semi-Final in 1969-1970 and once beat the mighty Italian's AS Roma in their own back yard in the Anglo Italian Cup!
There was a bit of rivalry between Carlisle United and both Workington AFC and Barrow during the 1950s and right up until the mid-1960s, when the clubs fortunes diverged.
Liverpool Legend Bill Shankley began his managerial career with Carlisle joining them in 1949 before moving on to Grimsby Town & then Workington  Who knows how they would have fared had they kept him!
The Bluebirds as they are nicknamed have been around since 1901 and they were founding members of the old Division Three North way back in 1921-22 season. They had some great FA Cup runs in the 1950s most notably against then League Champions and footballing powerhouse Wolverhampton Wanderers in 1958-59.
They reached the third tier of English Football in 1966-67 gaining promotion by finishing third in Division Four. Sadly they lost their league place in 1971-2 after a slightly controversial second re-election vote.
After bouncing around the top two tiers of the non-league they regained their place in the League by winning the Conference in 2019-20 allowing them to resume their rivalry with Carlisle United. They also have two FA Trophy Final victories to their name.
Barrow plays their home games at Holker Street which has around a 5000 capacity so you should be able to pay at the gate if you fancy a game. However, seats are limited to 1000 so if you want to watch in comfort book a ticket.
The current team were formed in 1921 as a successor to the 19th Century one which folded in 1910. They played their early games in the North Eastern League which also included Carlisle United in the 1920s.
The Reds as they are nicknamed joined the Football League in 1951-52 season and spent most of their time in the bottom tier. However, they did have a bit of a purple patch in the early 1960s reaching the League Cup Quarter Finals twice.
Their best league season was in 1965-66 when they finished 5th in Division three having been in the promotion hunt for much of it.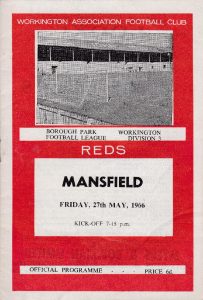 Sadly they lost their league place to Wimbledon at the end of the 1976-77 season.  Since then closest they have got to a return has been when reaching the Conference North Playoffs in both 2006–07 & 2009–10.
Bill Shankley the Liverpool legend briefly managed the team in the mid-1950s, before being lured off to Huddersfield and in 1958 they led the fabled Busby Babes 1-0 briefly in the FA cup. Wow, that's some history for such a small club.
If you fancy a game they play at Borough Park which has a small capacity but is rarely full given they currently play in the NPL Division One North West (tier 8)
Other Non-League Cumbria Football Teams
Penrith Football Club or "The Bonny Blues" as they are nicknamed are one of the counties oldest being able to trace their origins back to 1894!  They originally played their home games pretty much in the middle of the town at Southend Road, however when that was designated for redevelopment they had to move. They can now be found on the outskirts of the town at the Frenchfields Stadium which is rather picturesque if a little harder to get to.
They currently (2021) play in the Northern League Division One which is tier 9 on the FA pyramid and their opponents are nearly all based in the North East. Their main claim to fame was their epic FA Cup Run in 1981-82 when they reached the 2nd round thanks to a 1-0 win over Chester. Quite an achievement for a team who started in the 1st Qualifying Round!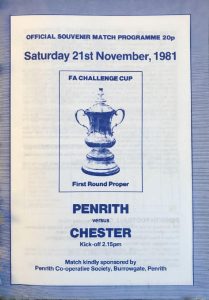 Carlisle City is a fairly recent addition to the list, having been formed in 1975. Recently they have taken over the lease at Gilford Park and this has meant that they have moved into tier 10 of the Football League Pyramid. Not bad for a team set up to give the local prospects a game!
In 2021 they will play in the Northern League Division Two. The stadium is rather nice for this level and pretty much adjoins The Railway Club so you can get some after match refreshments.
Cleator Moor Celtic FC
Cleator Moor Celtic are another historied Cumbria football team originating way back in 1909. They play their home games at the McGrath Park ground in the town and in 2021 they are members of the North West Counties League Division One North (tier 10).
They reached the FA Cup 1st round proper in the 1950-51 season which is a staggering achievement for a club of their stature.  More recently they reached round 2 of the FA Vase competition. They were also the first team that current Manchester City and former England Goalkeeper played for. So why not pop down to a game – who knows there may be another star lurking!
Dalton United FC
Dalton United are another relatively new club hailing from around 1971 (there was a junior team earlier) and as their name suggests they are based in Dalton-in-Furness. They are as at 2021 members of the West Lancashire League Division Two (tier 11) and play their home games at the Railway Meadow ground.
As the ground name suggests it is handy for the towns train station so you can combine a trip on the scenic West Coast Line with a football game. How good is that!
Holker Old Boys A.F.C
Holker Old Boys are based in Barrow and became a senior club in 1939 after starting out in 1936 as a junior team. They play their home games at the Handmark Engineering Stadium and like Cleator Moor above there in the North West Counties League Division One North.
Although their average home attendances are fairly modest they did get a record crowd of 2,303 for their game against the then newly formed FC United of Manchester. This 2005-6 season game that had to be played at Craven park as their stadium couldn't have coped. They have one major honour to date – winning the West Lancashire League Division One in 1986–87.
Kendal Town FC
Or Netherfield AFC, as they were formally known, has been based in the town since 1919. They currently (2021) play in the Northern Premier League Division One North West alongside Workington and their home stadium is at the Parkside Road ground in the town.
The club has made numerous appearances in the FA Cup 1st Round, admittedly more in the 1940s to 1960s, including reaching the second round twice. In 2008-9 and 2009-10, they had the heartbreak of losing in consecutive playoff semi-finals for a place in the Conference North.
For those who like a bit of trivia – When Barrow was demoted from the Football League in 1972 their first game as a non-league club was at home to Netherfield.
Whitehaven AFC
The club was formed as Whitehaven Amateurs in 1994 and played their early seasons as members of the Wearside League.  Later they moved to the more geographically friendly West Lancashire League. They are currently (2021) in the Premier Division which is tier 11 and they play their home games at the County Ground in the town.
Like most amateur teams have to enter the FA Cup in the early preliminary rounds and they have so far not had much success in getting further. However, they did get through to the second qualifying round of the FA Vase three years running between 2009 & 2011. They won the Wearside League in 2005-6 season.
Published in Football, Sport In Cumbria
Recommend

0

recommendations