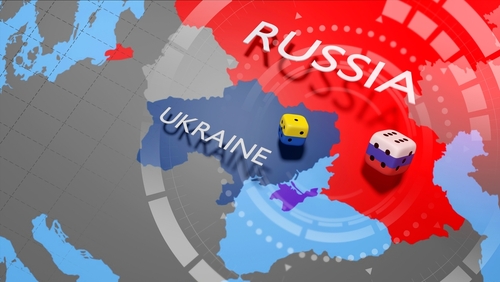 Today has been an awful day for Ukraine, with a Russian convoy coming to Kyiv that is reportable 40 miles long, and many cities are getting bombed, Ukraine has to fight to stay alive. It is believed that Russia has got into some key cities and has managed to get control of them.
It is believed that Russia has control of Kherson. There is still more to come, however, President Volodymyr Zenensky called his people a "Symbol of Invincibility".
Sergiy Orlov told the BBC;
"The situation in Mariupol is awful, we are near to a humanitarian catastrophe. We have been under more than 15 hours of continuous shelling without any pause, the Russian army is working through all their weapons here – artillery, multiple rocket launch systems, airplanes, tactical rockets. They are trying to destroy the city."
It is believed that Russia is planning to invade more parts of Ukraine with air strikes and more, however, the way they do it and when they do it is random.
Banner and Image Credit: Shutterstock