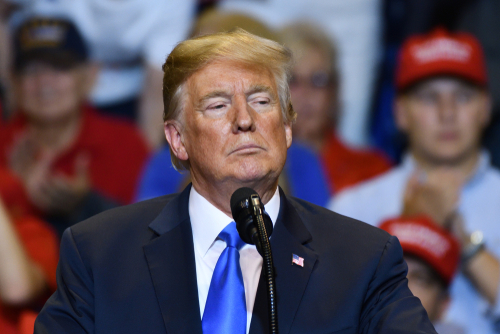 Donald Trump has dropped a lot of strong hints that is leading people in America to believe that the former US president will be running for President again in 2024.
The former president told the crowd in Iowa, he will "very, very, very probably do it again" in 2024.
Donald Trump was formally known for making peace with a lot of world leaders, in some eyes he was great and others he was not. Formally known for wanting to build a wall.
Mr Trump was speaking at the first of four rallies in five days as he campaigns for Republican candidates in next week's midterm elections.
"I ran twice, I won twice, and did much better the second time than I did the first, getting millions more votes in 2020 than I got in 2016.

"And likewise, getting more votes than any sitting president in the history of our country by far.
"And now in order to make our country successful, and safe and glorious. I will very, very, very probably do it again." said Donald Trump.
The former President will be facing no one within his party if he goes for president, that is only rumoured.
Banner and Image Credit: Evan El-Amin