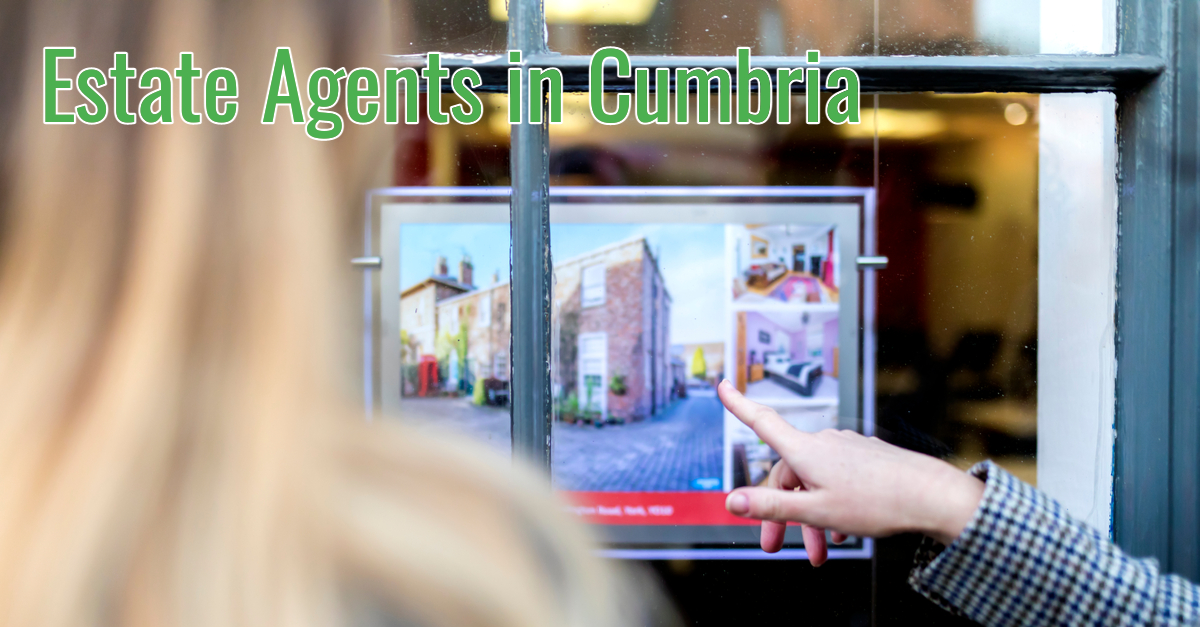 Estate Agents in Cumbria
Are you looking for estate agents in Cumbria?
Find estate agents in Cumbria using the Five Minutes Spare Business Directory.
What can Estate Agents help with?
Valuations
You may need a valuation on your property for;
tax planning
inheritance tax
probate
financial settlements
matrimonial settlements
transfer of equity
selling your property
buying your property
renting property
Selling your Property
Selling your property can be stressful however at five minutes spare we have hand-selected estate agents in Cumbria who are experts in their craft.
This first step to selling your property is to place a valuation and obtain an Energy Performance Certificate (EPC) for your property.
Once completed you then need a brochure or similar marketing material for showcasing your property including the finer details such as room measurements number of bathrooms etc.
The Marketing
The Estate Agents we have selected are experts in marketing properties from the presentation of the properties to online marketing and their craft to showing you property to individuals, giving it the highest chance of selling.
Find Estate Agents in Cumbria
Looking to get more out of Cumbria?
Click through to view our Your Cumbria Site, here you can see all the latest news, weather and more around Cumbria