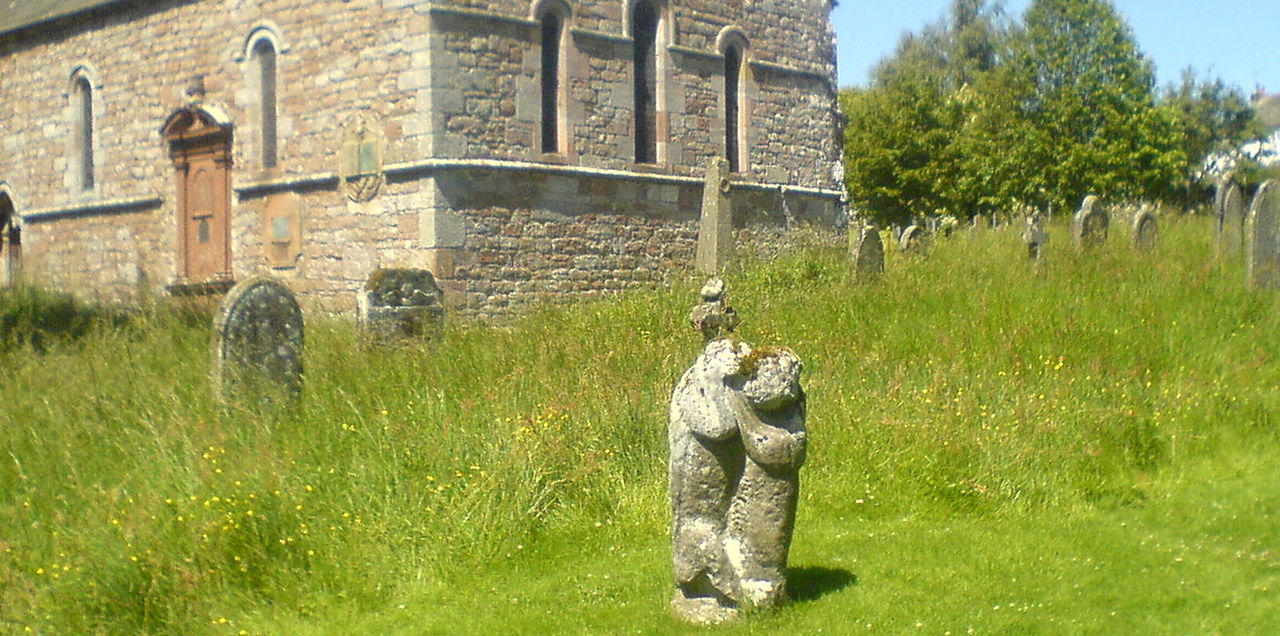 No staycation in or sightseeing trip to the Eden district of Cumbria would be complete without spending a few hours in the small but beautifully formed village of Dacre. It is close enough to Penrith to make it an easy trip out. Further, it is home to one of the counties Grade I listed Churches and even has its own castle!
If that's not enough it is close to Lake Ullswater and there is even a pub that dates back to the 18th Century.
We are sure this has to whet your appetite, so read on while we give you an overview of this picturesque place…
Dacre The Early Days
The earliest records of Dacre comes from the historic text the Ecclesiastical History of the English People, written in 731 AD. This makes reference to a monastery having been here. Sadly it was probably destroyed in the Viking raids of the time. However, the village retained some religious significance and it is thought that St Andrew's Church is built on the site.
Speaking of St Andrew's Church It is Grade I listed and of Norman design. It is thought to date from the 12th Century and around that time this would have been a largely rural place.  Agriculture would have the mainstay of the economy.
When the Domesday Survey was made for William the Conqueror in 1086, most of Cumbria was outside his realm hence we could find no reference to the village. However, some Norman influence must have arisen to produce the church.
Dacre Castle
Moving on to the 14th Century saw Dacre Castle constructed. which is almost impossible not to spot when entering the village dates back to 1307. This was built after Edward II granted Lord Dacre the right to build one. This would have come in handy against those pesky Scottish raids, not uncommon at the time.  The castle and lands pretty much remained with the Dacre family until around 1634 when the incumbent Randal Dacre died. The castle then briefly returned to the Crown.
Lord Dacre, 1st Earl of Sussex was the last peer to own the castle estate and after he died in 1717 it slowly fell into disrepair. It was extensively repaired in the 1960s and today it is a private dwelling.
The school-house at Dacre was built in 1749 and it too has listed status and in the village and surrounding parish, there are a number of farmhouses and other dwellings which were built in the traditional green slate and roughcast walling which gives the area its character.
Horse and Farrier Inn & Stables
This is another listed building in the village dates from at least the 18th Century and some parts possibly earlier. It would have been built to accommodate the growing number of stagecoaches using the area. Now a rather cosy public house has retained its character with a traditional slate roof and roughcast walls. It is well worth a visit!
Modern Dacre
Dacre as well as being a village in its own right is now a parish. The Dacre Parish encompasses several other villages & hamlets including Stainton, Redhills, Newbiggin, Great Blencow and Soulby. They form part of the Penrith commuter belt and at the 2011 census, there were 1,438 people living in the parish as a whole.
Things to see
We have already mentioned three of the main things, however, there are some others that you will need to tick off your list; starting with…
The Four Bears
These are a group of four carved sandstone bears residing in St Andrew's Church. They stand in each of the four corners and at about 4ft high are quite impressive. They are thought to mark out the bounds of the old original Medieval Churchyard but no one knows what other significance they have. These are all Grade II
Dacre Bridge
This is an 18th-century single arch sandstone bridge that spans Dacre Beck. Probably a road bridge back in the 1700s, it is now a footbridge on a rather pleasant walk. It is also used by the flood information service as a warning gauge. You can check the level here.
Dailmain House
Historic Dailmain House is only a couple of miles away and there are signposted walks that will take you to it.  The World's Original Marmalade Awards are held here each year so if you are a fan of the orange stuff you might want to make June your month to visit.
Out and About Around Dacre
There is an abundance of wildlife to see as well as some wonderful scenery which the photo below is typical. So if you are a twitcher or simply love the great outdoors you might want to consider a staycation in the locale. Fortunately, there is plenty of choices and of course, Penrith is only a few miles away.
Finally, fly fishing is also possible in Dacre Beck, however much of it is controlled by Penrith Anglers, so please get in touch with them if you fancy wetting a line.
Fancy Staying Here?
Looking for a relaxing staycation? Well, there is a holiday cottage in the village Rose Farm which looks idyllic.
So there we have it our quick guide to this Cumbrian Village. We have plenty more in the pipeline so have a look at our other guides or why not try a Cumbria Quiz or two. You will be surprised at what you can learn from them.
Published in Places To Visit
Recommend

0

recommendations