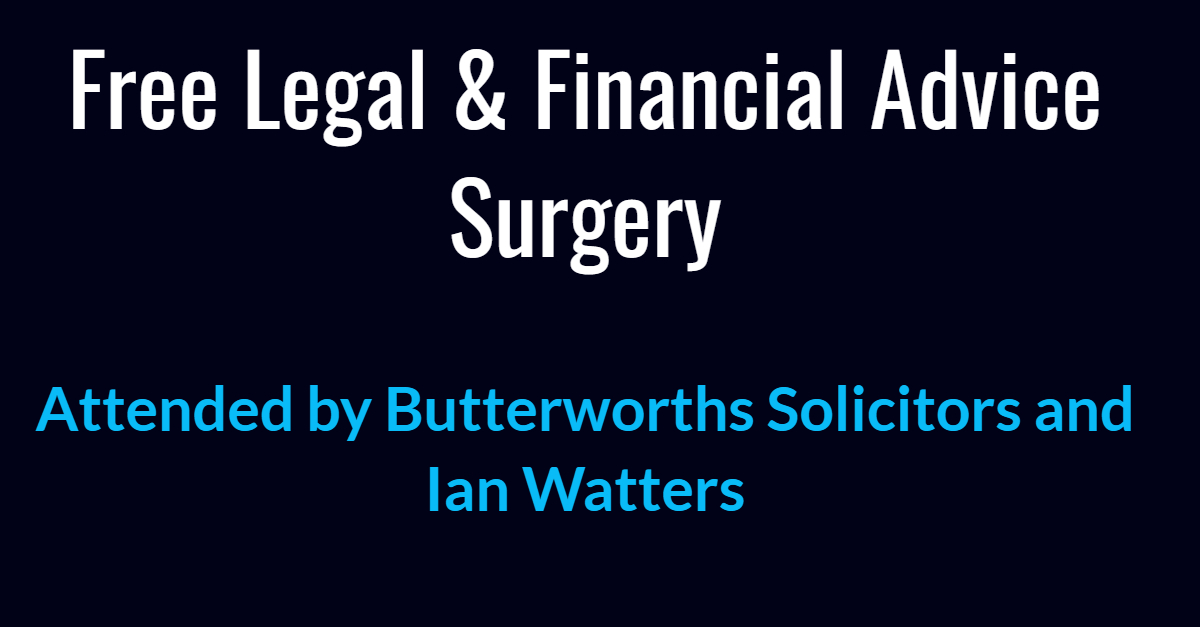 The Business and Community hub has partnered with several professional service providers to provide local communities with an opportunity to get 1 to 1 free legal, financial and property advice.
Butterworths Solicitors and Ian Watters will attend this surgery and will be able to provide advice relating to the following;
Legal services
Free Will Reviews
Disputes & Litigation
Challenging a Will
Equity Release conveyancing
Financial Services
Mortgages and Remortgages
Equity Release
Protection and life-insurance
Pensions
Care home fee planning
general money management
Bookings
Do you already have an account with us?
Sign In
Log in if you already have an account with us.