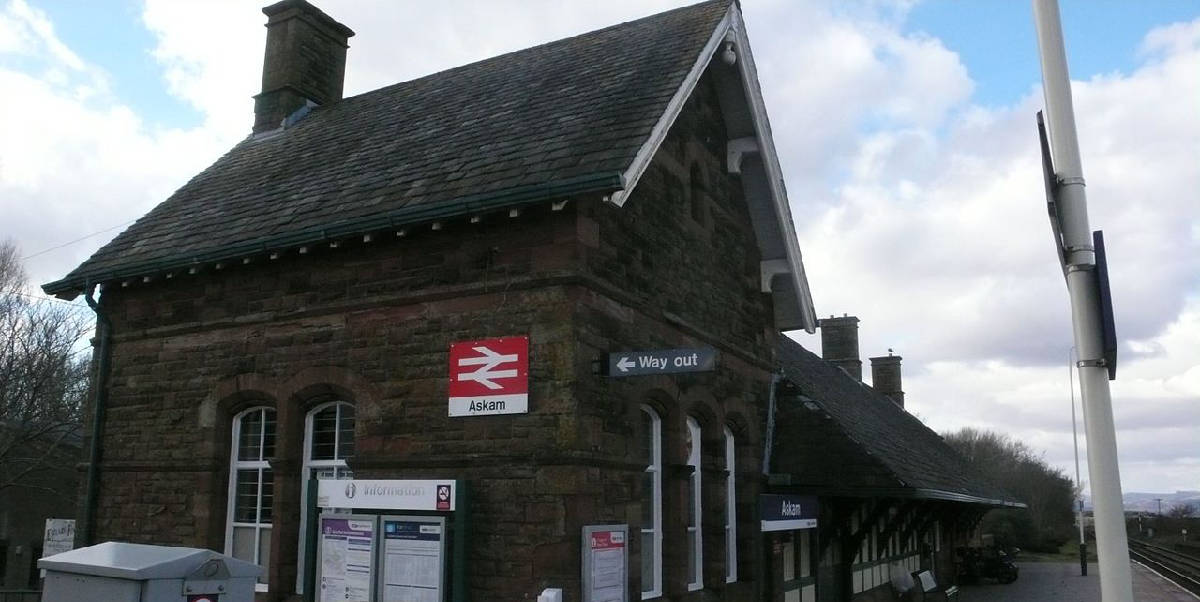 Askam in Furness is one of Cumbria's hidden gems and although the place its self is fairly modern by comparison, Ireleth which now forms part of its postal town pre-dates the Doomsday Book. It is one of the stops on the scenic Cumbria Coast Railway for those looking to explore the county by train and the location is idyllic being on the Southern shore of the Duddon Estuary.
If that's not enough for you to want to visit then how about the panoramic views of the Lake District fells including Black Combe. To the west, it also has great views across the Irish Sea. Basically, whichever way you look your eyes are in for a treat!
A Brief History Of Askam & Ireleth
Ireleth is the older and smaller of the two villages, being able to trace its origins back to the Viking days. Originally it was probably a small collection of huts along the nearby stream and its name is thought to be derived from the original Norse invader "Ire" who most likely set up his home on the sloping hill "Leth" in the old Norse.
It was also mentioned in the Domesday Book (1086), although historians do still quibble as to whether modern Irleth is what was referred to. Whatever the area likely remained largely rural throughout the Middle Ages, and was under the control of the Cistercian monks from Furness Abbey from the mid 12th Century. They would have held sway until Henry VIII ordered the English  Reformation in 1537.
By 1608 the village had a school thanks to a donation by Giles Brownrigg which is now St. Peter's school.
The Birth of Askam
The rise of Askam can be traced back to the discovery of significant iron ore (Hematite) deposits in 1850. This has been credited to Iron Dealer Henry Schneider who arrived in the area in 1839, and this would lead to the opening of the Burlington mine in 1851. Although not known at the time this would turn out to be Englands second-largest iron ore deposit, and over 7 million tonnes would be extracted.
This put Askam firmly on the map and blast furnaces were built in the town. The Railway station was opened in 1851 as Ireleth Gate Station and in 1875 it was changed to Askam Station. The station buildings were added in 1877.
It was mainly introduced to transport the ore, but soon became pretty busy passenger wise thanks to the influx of miners.
Several important buildings were constructed during this period, including the Grade II listed St Peter's Church in 1865, and
Although many of the miners were here for the short term a fair number came with their families, and soon rows of terraced houses sprang up to house them. By 1896 mining employed well over 500 men and most of the ore mined locally was smelted here.
The ore was finite though and by 1918 it had pretty much run out. Smelting continued for a while but by 1933 most of the smelting plants had been demolished, leaving the slag heaps as the main reminder of its short-lived mining heritage.
The ironworks have long gone leaving a legacy of a grand Paley & Austin Grade II listed railway station. Askam has its' own lifeboat station, Duddon Inshore Rescue and a
fountain commemorating Queen Victoria's Diamond Jubilee.
Askam In Furness Today
Today what was originally two villages form one conglomerate with Askam in Furness now being the postal town. With a parish population of 3,462 at the 2011 census, it probably falls into the small town category.
Things to do
Football
Askam United are the local team and in 2020-21 they were members of the West Lancashire Football League Division One. This is tier 12 on the Football League pyramid. They play at the HBP Ground which is pretty much standing only but there is a bar nearby. If you are a supporter of amateur football try and get down for a game. You can keep updated with their fixtures etc via their Twitter account.
Golf Club
The shoreline carries the highest possible wildlife and countryside conservation protection and is a fantastic amenity for walking, fishing and golf.
Walking, cycling and sightseeing are the big outdoor attractions here, however, there are fishing and even game shooting (in season).
If fishing is your thing then you can salmon fish on the River Nith, or try your hand at one of the many Lochs which mainly offer Rainbow Trout, however, some also contain wild Brown Trout are also stocked with Carp & Tench.
Game shooting (in season) is available at Drumlanrig Castle which offers Pheasant, Partridge & Grouse Shooting.
Things To See
The drinking fountain is worth checking out for that all-important selfie. It was installed in 1897 to commemorate Queen Victoria's Diamond Jubilee. The inscription reads "Keep the pavement dry" which is somewhat cryptic to us.
Places to visit
Askam Railway Station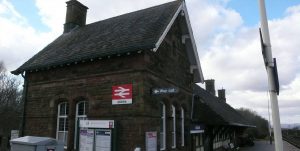 Furness Brick & Tile Co Ltd.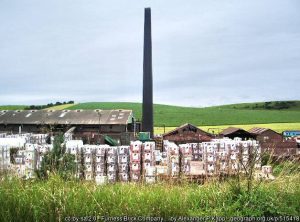 Established in 1845, Furness Brick is an independent family-run manufacturer that still makes its bricks in the traditional manner. We doubt they will do tours but you could always pop down see or view the impressive tower from a distance.
Getting to Askam
So now we have enlightened you regarding the town's charms we are sure you can't wait to pay it a visit.  Well, fear not getting there is easier than you would think.
Road
The A595 runs through the town. This is the main road serving the south-west Cumbrian coast so once you are on it you can't miss the town. Much of it is single carriageway currently so drive carefully.
Train Services
Askam is the second last stop or (second depending on where you set off from) on the Cumbrian Coast Line.
Air Links
If you are travelling from outside the mainland UK (or from the Southeast of England) the nearest airports would be
Public Transport
We could only find one bus route serving the town and that only runs on a Wednesday! The Blueworks X7 service connects the town with nearby Ulverstone & Barrow. You can check the timetable on the Cumbria County Council website.
Where to stay?
There are three main accommodation options:
Thinking of Moving To Askam
Askam in Furness as you have read a lovely place to visit but it is also a nice place to live. It has reasonable road and rail links, and of course, the surrounding locale is lovely.
Anyway, a quick look at a couple of estate agencies indicated that in early 2021 two-bed terraced houses could be picked up for below £100k.
This compares favourably with the 2020 average for terraced houses in Cumbria & for nearby Barrow. Anyway, you can check out the data here.
Renting
So there we have it, our quick overview of this rather attractive destination, where the houses are still affordable and the scenery is to die for. Before you go why not check out our business directory for the town and if you are not already a member of our site don't forget to register and join us Five Minutes Spare.
Published in Places To Visit
Recommend

0

recommendations